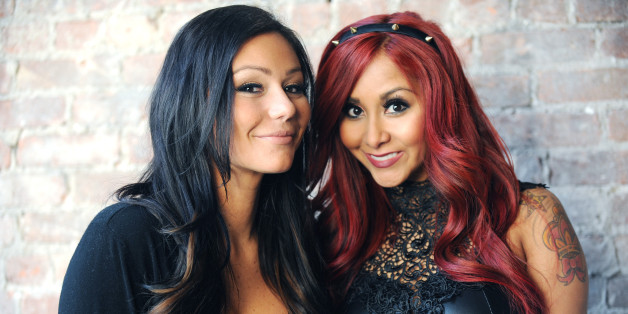 Snooki mostly kept quiet, looking super tiny (at least, next to the statuesque JWoww). In video footage of the incident, the two stumble a bit, attempting to find their car. Before they do, JWoww adds, "He's a disgrace to New Jersey ... just like we were."
The original run-in happened earlier this month, after Snooki and Christie met on the Jersey boardwalk. "I just wanted to meet you, and just, hope you start to like us," Snooki said of Christie's anti "Jersey Shore" sentiments, before uploading a photo of their meeting, captioned: "Getting told why we are bad for jersey. Amazing."
Poor New Jersey. Something tells us Bruce Springsteen would not approve.
SUBSCRIBE AND FOLLOW
Get top stories and blog posts emailed to me each day. Newsletters may offer personalized content or advertisements.
Learn more