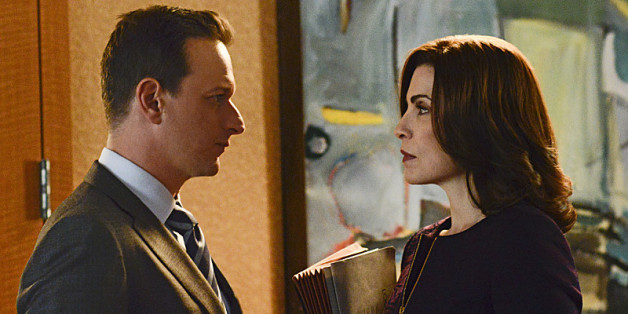 "The Good Wife" fans, you better be sitting down and have a paper bag handy because this new teaser is enough to make even the most-seasoned TV viewer hyperventilate.
The new "Good Wife" Season 5 promo is filled to the brim with goodies. A brief breakdown of the best bits:
Eli (Alan Cumming) and Diane (Christine Baranski) discussing her Supreme Court bid. "So I trash Will or I'm not nominated?" she asks.
Diane catching Alicia (Julianna Margulies) downloading her files. "Alicia's leaving the firm with Cary and she's taking our top clients," a stone-faced Diane says while wearing a wonderful broach.
Lots of slow hallway walks.
Alicia being escorted out of Lockhart/Gardner by security after Will (Josh Charles) destroys her desk.
Grace (Makenzie Vega) looking at guns.
Peter (Chris Noth) threatening Will!
Julianna Margulies provides more "Good Wife" scoop here.
"The Good Wife" airs Sundays, 9 p.m. ET on CBS.
PHOTO GALLERIES
The Good Wife