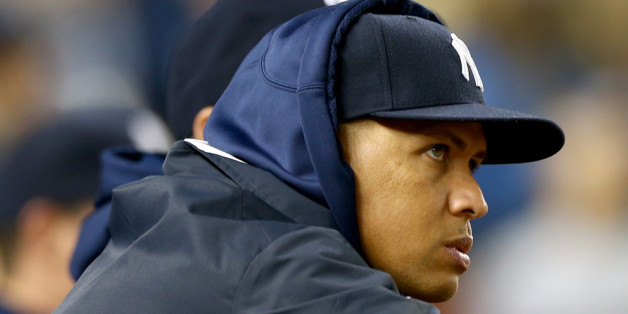 The Yankees' season may be over but the A-Rod drama continues. The latest "he said, he said" dispute involving the 38-year-old isn't over whether or not he doped but whether or not he was duped.
Citing a source with knowledge of the arbitration hearings that began on Monday on his 211-game suspension, the New York Daily News reported that Alex Rodriguez's lawyers presented a case "based partly on the idea" that the Yankees' slugger obtained supplements from Biogenesis that he thought were legal.
Without shedding light on any alternative argument, Rodriguez's spokesman Ron Berkowitz issued a statement denying the Daily News' report.
"We cannot provide any details of this hearing as the Chair of the Arbitration Panel has issued an order prohibiting all parties from commenting publicly on the confidential proceedings, but what is being reported is NOT true," claimed the statement obtained by Newsday.
ALSO ON HUFFPOST:
PHOTO GALLERIES
2013 MLB Season Highlights