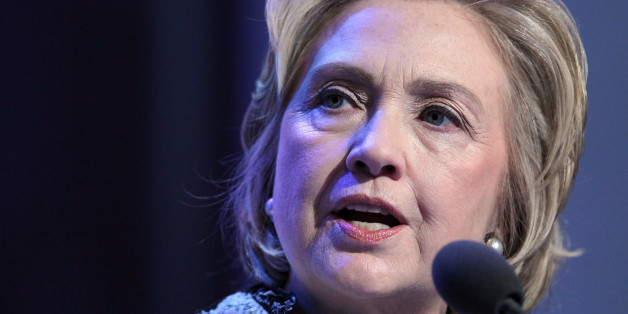 Conservative organization Citizens United is moving forward with plans to produce a documentary about former Secretary of State Hillary Clinton, according to The Hollywood Reporter.
According to the report, the film will air in theaters, in addition to television broadcasts and a DVD release. The project, set for a 2016 release, will focus on Clinton's tenure at the State Department.
In 2010, Citizens United was at the center of a Supreme Court case over its 2008 film on Clinton. In Citizens United v. Federal Election Commission, the high court ruled in a 5-4 decision that banning the film from the airwaves on the grounds that the film was political advertising was a violation of the First Amendment.
David Bossie, the group's chairman, said that ruling allowed him to "do whatever I want" with his new Clinton project.
"This is why I went to the Supreme Court," he said. "Now that I won that case, I can do whatever I want with this new movie. I can advertise it on radio and TV, show it on TV whenever I want to — all the things they stopped us from doing with 'Hillary: The Movie.'"
The news of Citizens United's plans came soon after both CNN and NBC scrapped planned projects on the former First Lady. On Monday, the director of CNN's planned documentary announced he was canceling the film. His announcement was quickly followed by one from NBC, which decided to shelve its miniseries starring Diane Lane as Clinton. Both projects were condemned by the Republican National Committee, which threatened to boycott the networks during the 2016 presidential debate cycle if they went through with the projects.
ALSO ON HUFFPOST:
PHOTO GALLERIES
First Ladies