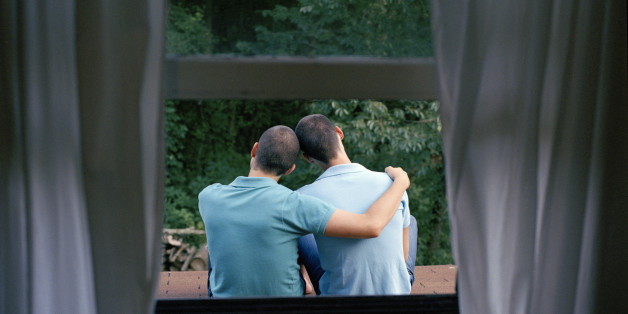 Información recientemente publicada del Censo de Estados Unidos 2012 reveló qué ciudades tienen la mayor concentración de hogares compuestos por parejas del mismo sexo en el país. Fort Lauderdale, Florida, se ubicó en el tope de la lista con un 2.8 por ciento de hogares con parejas gay.
La playa de Florida ha sido por largo tiempo un destino vacacional para la comunidad LGBT y es hogar de 19 resorts gay, según reporta HuffPost Gay Voices.
¿Pero qué porcentaje de estas parejas son latinas? De acuerdo con un nuevo informe de The Williams Institute de la University of California, se estima que 1.4 millones (4.3 %) de los adultos latinos consideran que son lesbianas, homosexuales, bisexuales o transgéneros, y que 146,100 de ellos forman parte de una pareja del mismo sexo.
"Aunque a veces son menos visibles en las representaciones populares de las personas LGBT y sus familias, los latinos/as representan una parte considerable de la población LGBT y tienden a vivir en comunidades latinas, en lugar de en comunidades LGBT", comentó Gary J. Gates, Académico Distinguido de Williams en un comunicado escrito.
De acuerdo con el informe del Instituto Williams, casi el 60% de los latinos LGBT viven en California, Florida, Nueva York y Texas, pero en lo que respecta a las parejas de latinos del mismo sexo, una tercera parte de ellas viven en Nuevo México, California y Texas.
Según cifras del Censo 2012, Seattle es la segunda ciudad preferida por las parejas gay de cualquier etnicidad, y es que en términos generales, lo que busca una pareja gay en una ciudad para asentarse y empezar una vida familiar, es lo mismo que busca todo el mundo.
"La mayoría de las parejas del mismo sexo, cuando eligen un lugar para vivir, quieren lo que otras familias quieren –casas asequibles, más espacio, buenas escuelas", señaló el Seattle Times en 2011 cuando por primera vez se observó una oleada de parejas homosexuales en esta ciudad.
Mira el Top 10 de las ciudades con más parejas gay en Estados Unidos según datos del U.S. Census:
PHOTO GALLERY
BEFORE YOU GO
Ciudades con mayor concentración de parejas del mismo sexo en 2012
PHOTO GALLERY
Ciudades con mayor concentración de parejas del mismo sexo en 2012