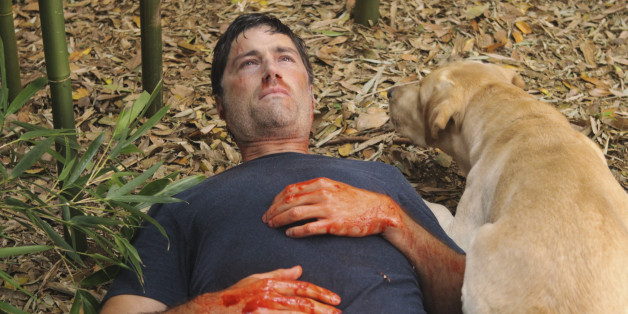 Getty
Didn't love the "Lost" finale? You're not alone, but showrunner Damon Lindelof is done apologizing.
In a guest column for The Hollywood Reporter, Lindelof said that he's simply going to stop talking about the show's controversial finale.
"I'm not doing this because I feel entitled or above it," he wrote in a piece that was initially supposed to be about the "Breaking Bad" finale. "I'm doing it because I accept that I will not change hearts nor minds. I will not convince you they weren't dead the whole time, nor resent you for believing they were despite my infinite declarations otherwise.
"While I'll always care what you think, I can't be a slave to it anymore," he concluded. "Here's why: I did it for me. I liked it. I was good at it. And I was really … I was alive."
"Grey's Anatomy" and "Scandal" creator Shonda Rhimes took to Twitter to express her gratitude for Lindelof's honest piece.
PREACH @DamonLindelof! Loved this: http://t.co/MuOprRKHqP

— shonda rhimes (@shondarhimes) October 2, 2013
To read Lindelof's full column, head over to The Hollywood Reporter.
'Breaking Bad' Final Episodes Images
YOU MAY LIKE
CONVERSATIONS
FOLLOW HUFFPOST