The new iPhone 5S is pretty awesome. Anyone who wants to buy it and show it off should do so... unless they're one of these people. These people are the worst.
1. People who will microwave their iPhone for some measly "Likes."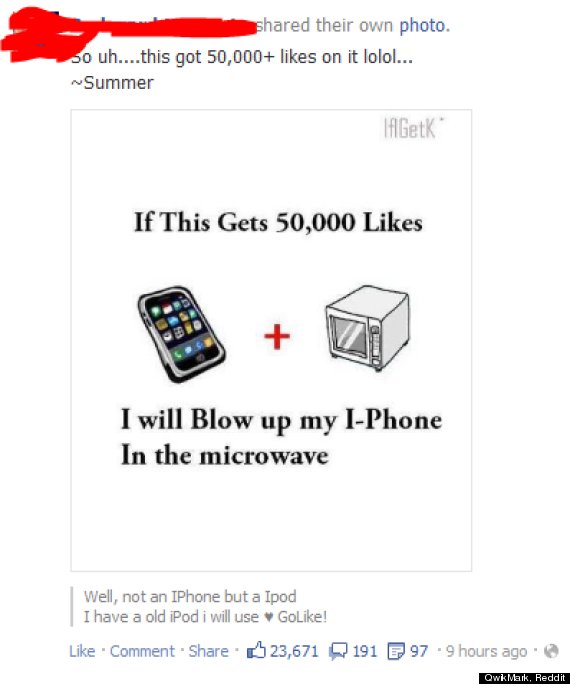 2. People who think their iPhones are breaking themselves.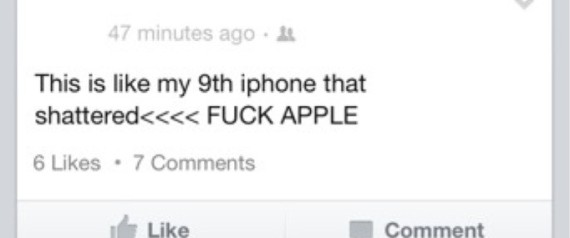 3. People who don't understand the spirit of Christmas.

4. People who try to show the cracks in their screen by taking a screenshot.
I took a screenshot of my iPad so you can see the broken screen. pic.twitter.com/oNddbHzVuh

— MCPEPorts (SPL1TR) (@MCPEPorts) September 22, 2013
5. People who are out for blood.
I would kill for the gold iPhone 5S #INEEDIT

— Emily Feldman (@emilyfeldman17) September 17, 2013
Ill kill one of you for a gold iPhone 5s

— paige (@PaigeeBeaudoin) September 12, 2013
I will kill to get my hands on the new iPhone 5s in gold

— caroline (@harryschuckles) September 11, 2013
6. People who cry way too easily.
"@MeganRose9081: Wow. So now I have to wait another month to get my gold iPhone 5s 😭 #iwantitnow" same here im crying

— Iris Kim (@iriskimmm) September 21, 2013
I can't believe T-mobile have sold out of iPhone 5S I feel like crying going to have to wait like a week or something 😭

— marissa brown (@marissabrown123) September 21, 2013
I have to wait till the end of October to get my iPhone 5s bc the apple shop have sold out. I want to cry.

— ♡ emily ♡ (@harrywhora) September 22, 2013
7. These little brats.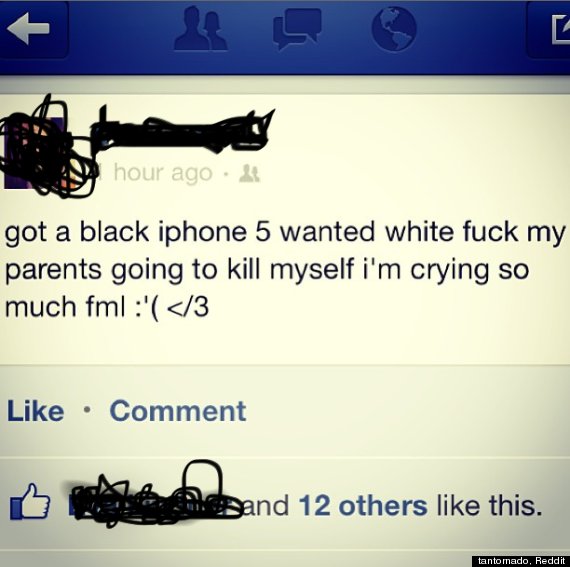 I wish my parents would just buy me the gold iPhone instead of me having to wait like 100 hours for this iOS 7 to download 😩 #ughlife

— meeegan (@_meganmiles_) September 19, 2013
I wonder if my parents would buy me an iphone 5s if I "accidentally" broke my blackberry #hmm

— breannaaa ❄ (@breannabachman) September 30, 2013
Told my parents I wanted the gold iPhone 5s, next time they know better. :-) pic.twitter.com/fuRtyCUzj0

— king (@OnikasBoyToy) September 21, 2013
8. Showoffs.
The only flaw of the new iPhone: you can't use it to take a picture of your new iPhone.

— PMF iD (@xxRocBoyxx) September 27, 2013
@SL_Jaycee I'm trying to figure out how to take a picture of my new iPhone 5s with my new iPhone 5s? Clearly, Apple can't do everything :)

— sl_kami (@2BKAMI) September 26, 2013
I want to take a picture of my new iPhone, but I can't, because it's my only camera #FirstWorldProblems

— Sarah Michael (@sarahmikeyy) September 24, 2013
PHOTO GALLERIES
Apple Ad Campaigns