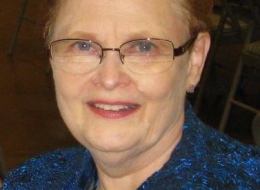 The federal government shutdown temporarily halted the search for one of two hikers reported missing in Idaho's Craters of the Moon National Monument last week, according to KBOI News. The second hiker was found dead on Sept. 25.
On Tuesday, 16 members of the park's staff were furloughed after the shutdown closed down the National Park Service, according to the Idaho Statesman. Consequently, no park employees were searching for 63-year-old Jo Elliott-Blakeslee that morning.
The search's standstill didn't last long, however. The park asked staff to volunteer their search efforts, according to the newspaper. Nine park employees stepped up to the task, proceeding with search efforts later on Tuesday, Fox's KVIV station reports. It was unclear whether or not they would be paid for their time.
Despite these efforts, the search was still inhibited by the shutdown: Craters of the Moon Park Superintendent Dan Buckley told the station that the park lacked resources and manpower. Notably, the team lacked access to search dogs and helicopters that aided in earlier search efforts, according to ABC News.
The situation improved Wednesday, when park officials were given permission to keep additional 10 workers under "excepted" status, according to KTVB News and the Associated Press.
These complications were the latest hindrance in the mission to find Elliott-Blakeslee, whose search was halted on Sunday due to treacherous storms, the AP notes. Her family issued a public statement earlier this week, asking any experienced hikers to aid in the search.
Elliott-Blakeslee was an officer in the Naval Reserves who retired as a commander in the 1990s, according to a biography posted on a "Search for Dr. Jo" Facebook page documenting rescue efforts. On Tuesday night, a post on the page called for PayPal donations to fund ongoing search efforts.