Paddling knives instead of ping pong balls is a good idea ONLY if you are part of the Swedish show Tumba Ping Pong. The group, comprised of DJ Coolman, Mr. Sandman, Slightly Mad Max, Dr. Ders and Jokko-Yxxi, never fails to show off their deadly talents in each new episode.
Slightly Mad Max told The Huffington Post that the guys were handpicked for their different skills. Together, they completed several training camps held by their life coach, Meng Peng, in Ban Krut, Thailand. In order to maintain their mysterious image, they will not give away much more information than that, but did say that a documentary is in the works.
"We always perform our stunts with the maximum safety, but of course, it happens that people get injured. But the fear keeps us focused and our minds in balance. Our biggest goal is to entertain, and do things no one else even dreamed about and we intend to continue," says Max.
In this video, Miss Ping made 'the cut' as the first guest star to perform alongside Slightly Mad Max and DJ Coolman.
Whether or not these death-defying stunts are real, these guys got game -- the ping pong game.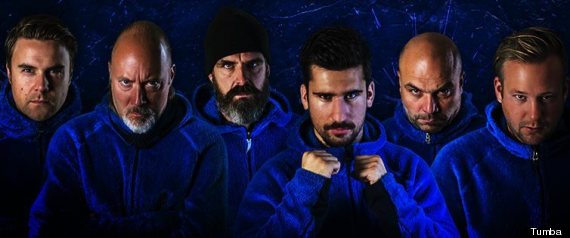 Left to right: DJ Coolman, Mr Sandman, Slightly Mad Max, Dr Ders & Jokko-Yxxi
Check out Tumba Ping Pong on Facebook or Instagram for more death-defying stunts.
Also on HuffPost:
Loading Slideshow
Captain Sleepy

He is saving people...in his dreams.

Spiritual Superman

He may be able to fly, but he still needs to stay grounded.

Babysitter Batman

He'll go back to Gotham City once he gets this little kid home safe and sound.

TV Time!

Sure, fighting crime is fun, but television is truly entrancing.

The Amazing Tourist Attraction

He can't scale walls, but he can do some pretty awesome poses.

Refueling And Re-energizing

Because, even superheroes need a break.

Subway Spiderman

Watching Over the people of the public transit system.

Captain America

Being as American as he can be, eating fast food.

Refueling Take Two

Confused Hero

Either that, or he's multidimensional.

Captain 'Murica

His weapon is his gut.

Spiderman In Training

He does whatever a spider can...kind of.