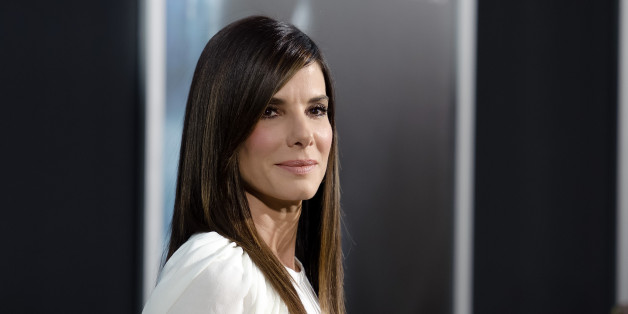 Sandra Bullock apparently still can't imagine doing a sequel to "The Heat." Asked by TheWrap about a follow-up to this past summer's blockbuster comedy hit, Bullock batted away the notion by bringing up two other sequels she's made: "Speed 2: Cruise Control" and "Miss Congeniality 2."
"I'm not doing a sequel to 'The Heat,'" Bullock said emphatically at the Tuesday night premiere of "Gravity," her new space thriller. "I've done two sequels. They were horrible. What Melissa and I had was beautiful. We might do another film together. I think we should do a silent film together."
Bullock's Tuesday evening comments echo what the star said to EW.com back in July at Comic-Con.
"I know they say never say never, but right now, I can't imagine it," Bullock told EW.com "I don't want to ruin what Melissa and I had. If a miracle happens where [a script] shows up that really and truly outdid the first and provided an experience that was better than the first one, then I would look at it. But I'm not there."
About that script: According to TheWrap, screenwriter Katie Dippold, who wrote the first film, has already turned in a first draft for the sequel. In an interview with HuffPost Entertainment back in June, Dippold said she was pleased with how the storyline for part two was coming together.
"I really like the idea we have for the sequel. I'm really excited about it," Dippold said. "I can't say what it is. I wish I could. I really wish I could, but I can't: I would be immediately fired and murdered. But I really think it could be so fun. So I'm hopeful that we get to do it."
"The Heat" is out on Blu-ray and DVD starting on Oct. 15. The film grossed $224 million worldwide after its June release.
For more on Bullock, head to TheWrap.
PHOTO GALLERIES
'The Heat' With Sandra Bullock & Melissa McCarthy