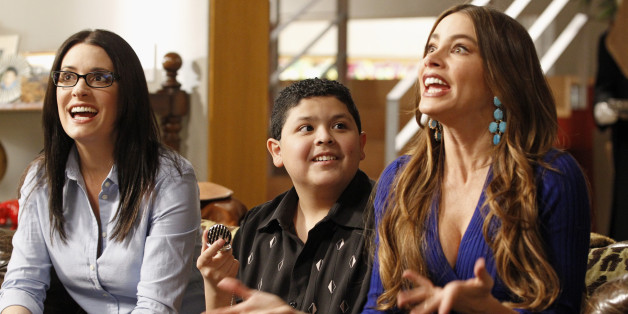 By Ikam Acosta

People have been criticizing Modern Family for a while now about their overly-sexualized and ditzy depiction of Gloria on the show.
Sofia Vergara is speaking out in defense of Gloria's character, saying,
"Whoever said that all Latin women are the same? It's impossible to caricature millions of women from 20 countries. There are many kinds of Latinas, just like there are many types and styles of women all over the world."
Vergara denies that Gloria paints all Latinas as being airheads on the verge of a nervous breakdown. She added, "
It goes more towards seeing us as all about our families, hard working, standing up for ourselves, ultra protective of our kids, and that we do ourselves up more than others, because a lot of us wear perfume even to take the kids to school in the morning."
Sofia based her character from a mix of her mother and sister. She loves her character and says it is supposed to be a shout-out to her Latina sisters everywhere, not an insult.
Read more Blogamole's News and Chisme here.
ALSO ON HUFFPOST:
PHOTO GALLERIES
Sofia Vergara Funniest Moments