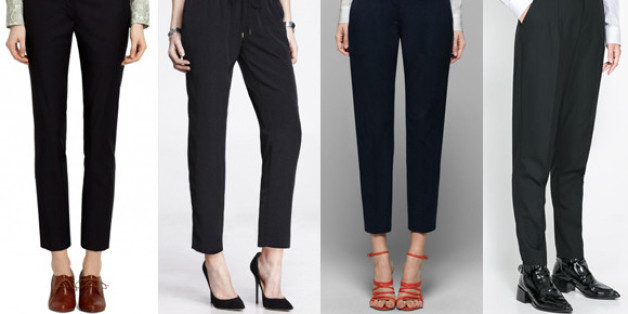 Emma Rosenblum tackled the ubiquitous black slack in an op-ed for BusinessWeek titled, "Ladies, Please Burn Your Black Work Pants." Says Rosenblum, "They're boring and sad, and make you look boring and sad, too."
While we agree that there are way too many ill-fitting, too-long, crotch-magnifying, slightly shiny black slacks out there, a proper black work pant is indispensable in a woman's wardrobe — and we're not just talking about a woman's 9-5 wardrobe.
SUBSCRIBE AND FOLLOW
Get top stories and blog posts emailed to me each day. Newsletters may offer personalized content or advertisements.
Learn more