A wealth of knowledge, extensive opportunities and a foot in that dream job's door can only describe one thing: internships.
Several of us have been there -- in college, high school or even as an adolescent -- getting a glimpse of the real world and a chance to climb the career ladder.
The paid vs. unpaid debate rages on inside intern land despite many positive work outcomes. It isn't ALL grabbing coffee and making copies.
Internships can actually get you somewhere and Hollywood has proof. We found at least 19 examples. These stars worked their way up before hitting it big.
1. Steven Spielberg
The prolific producer began an unofficial internship with Universal Studios when he was 17 years old. Spielberg continually snuck onto the studio lot (he wasn't granted access) and networked with directors, even creating a short film that found its way into executives' hands. Universal heads were so impressed that they offered him a seven-year contract. The rest is history.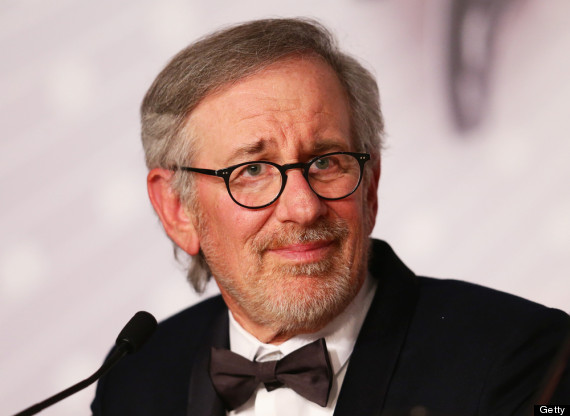 2. Conan O'Brien
Funnyman O'Brien discussed his time interning for Barney Frank at the House of Representatives during an "Inside the Actor's Studio" episode. He says he didn't pursue politics because, "I didn't want to work my way up."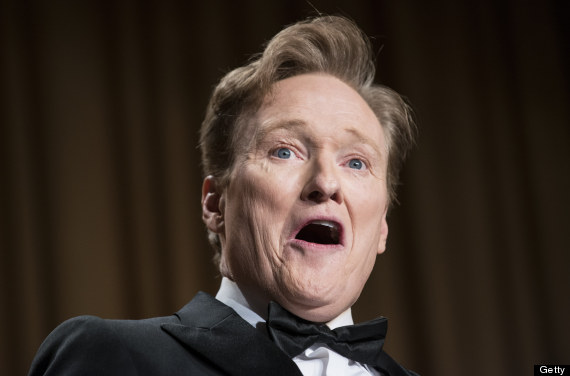 3. Tom Hanks
Before he was a movie star, Hanks was a college kid interning for the Great Lakes Theater Festival in Cleveland, Ohio. He obtained stage confidence and a wealth of theater production experience. The internship turned into a three-year gig ... in which the actor would drop out of college (no longer needing formal theater education). 4. Oprah Winfrey
The famed TV host got her start at WLAC-TV, a CBS affiliate in Nashville, Tenn. She did such a stellar job delivering the news that the program brought her on fulltime as an anchor-reporter. In true Oprah fashion, the philanthropist became the first African-American female news anchor. 5. Tom Ford
Jay Z's favorite designer studied architecture before taking a Parisian internship with Chloe. From there, Ford moved to Gucci where he became the line's creative director. The dapper fashion icon opened a store in 2005 and has since created fragrances, cosmetics, accessories and clothing for his own label. 6. Brooke Shields
Did you know the child model and actress once had an internship at the San Diego Zoo? So cool. 7. John Krasinski
Before he was Jim Halpert, Krasinski served as a script intern on "Late Night With Conan O'Brien"! Nice to see him keeping it in the NBC family. 8. Spike Lee
The controversial director worked at Columbia Pictures after receiving a mass communications degree at Morehouse. 9. Betsey Johnson
The cartwheeling designer was always into fashion. Case in point -- Johnson interned with Mademoiselle magazine as a teen.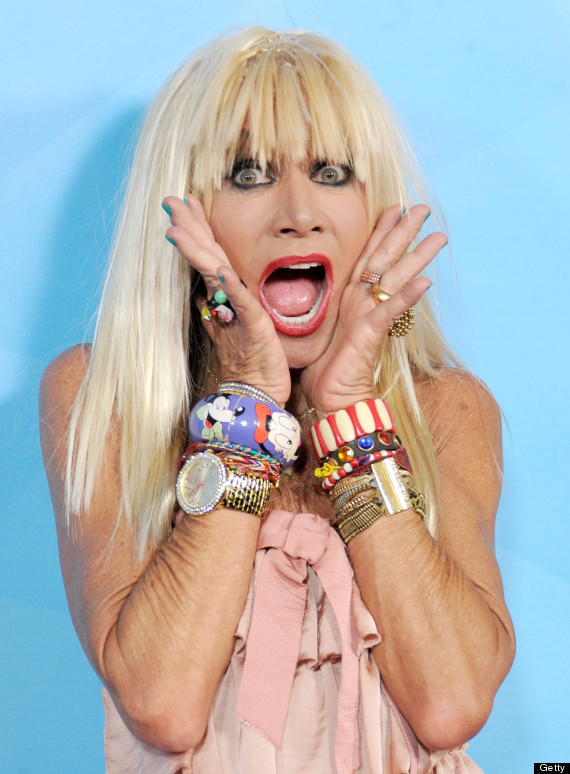 10. Jodie Foster
Despite being an Academy Award-winning actress, Foster took on a summer internship at Esquire in 1982. It turns out the job's 9-to-5 lifestyle wasn't for her. 11. Chloe Sevigny
Sevigny cultivated her chic roots in Manhattan, where she was taken on as a summer intern at Sassy magazine.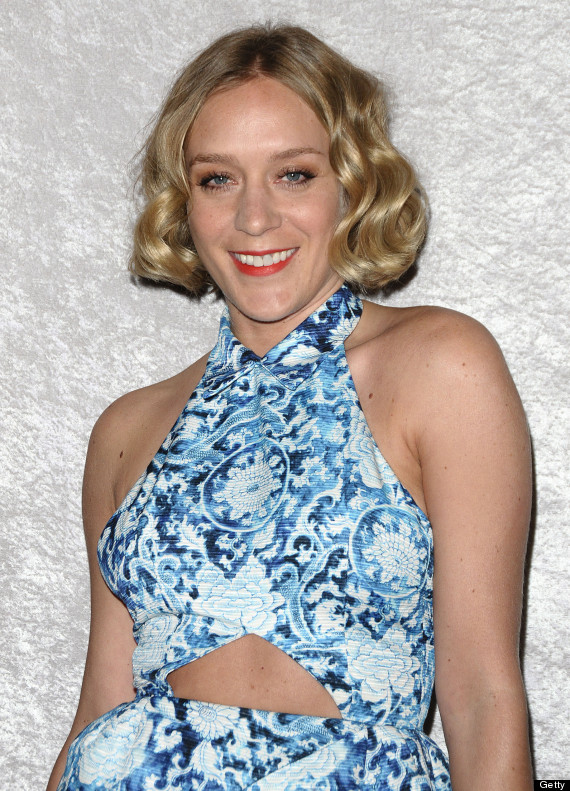 12. Lauren Conrad
LC was already a reality TV household name from "Laguna Beach." During filming of "The Hills," she famously interned with Teen Vogue while attending FIDM. She's since launched clothing lines, beauty websites and solidified herself as a fashion icon.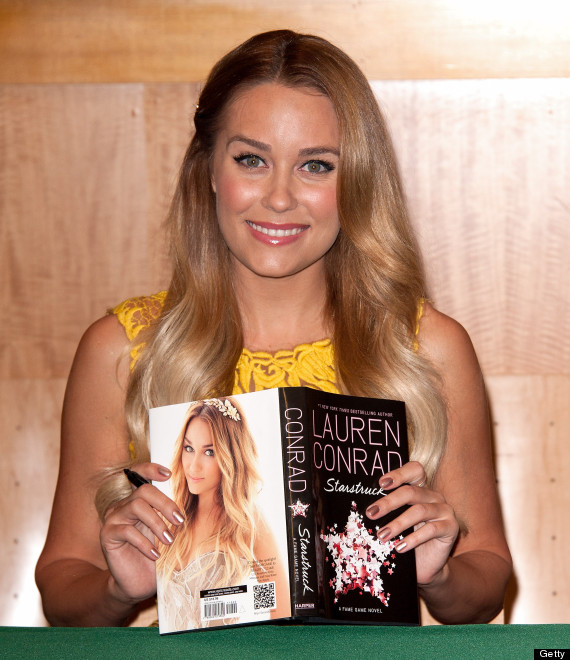 13. Anderson Cooper
The Silver Fox interned with the CIA as a 19-year-old. Sounds pretty neat to us. However, Cooper didn't think so. He called the experience "actually pretty bureaucratic and mundane," and "by the end of the second summer, I realized it was not a place I wanted to work after college." 14. Mindy Kaling
Add Kaling to the list of comedians who got their start at "Late Night With Conan O'Brien." Apparently she wasn't the best intern ...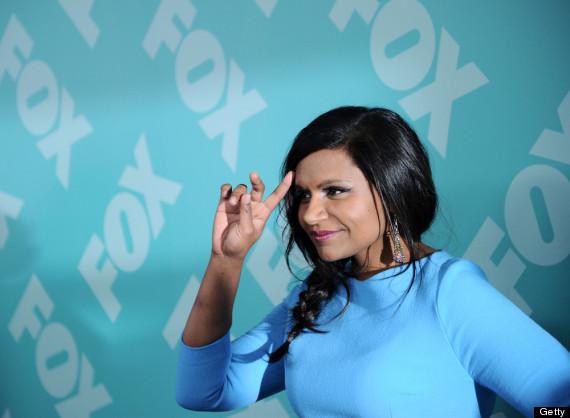 15. Bill Gates
The computer wiz and philanthropist had interests outside the tech world. Gates worked as a Congressional page at age 17.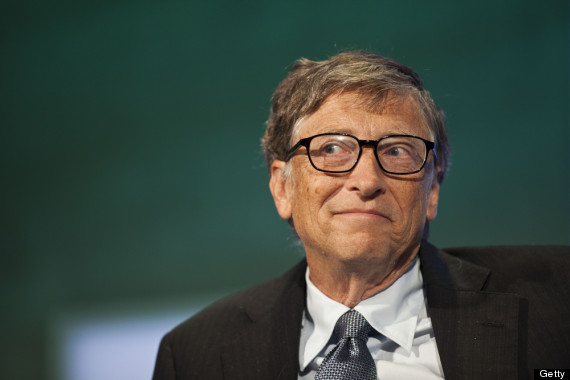 16. Sean Combs
Combs was always a hustler. The media mogul begged rapper Heavy D to put him in contact with NYC's Uptown Records. The company's executive, Andrew Harrell, gave Diddy an internship (which he worked while also studying at Howard University in D.C.). 17. Steve Jobs
Last but not least, we have Steve Jobs. The computer genius called Hewlett-Packard president William Hewlett to "ask for parts for a high school project." Hewlett gave Jobs the necessary equipment as well as a summer internship with his company. This was where Jobs met Steve Wozniak. Also on HuffPost:
Loading Slideshow
Aubrey Plaza: Samba Post-Its

Plaza told <a href="http://www.nypost.com/p/blogs/popwrap/aubrey_plaza_CTDGrAC8IFVRtGvlM5mhSN" target="_hplink">The New York Post's Popwrap</a> that her responsibilities at Samba Post-Its once included "to literally wallpaper a bathroom with Post-Its." She was also an NBC page.

John Mulaney: Comedy Central

Mulaney's latest one-hour special, "New In Town," premiered on Comedy Central earlier this year. Coincidentally, <a href="http://nymag.com/daily/intel/2012/01/snl-writer-john-mulaneys-21-questions.html" target="_hplink">his first job in New York</a> was an internship at the network.

Mindy Kaling: Late Night With Conan O'Brien

Kaling talks about her experience interning at "Late Night" in her book, "<a href="http://books.google.com/books?id=q_lKb60zrJwC&printsec=frontcover&dq=is+everyone+hanging+out+without+me&source=bl&ots=ew2G_tarsA&sig=oRfFYf5X29NrNzgRF95Um55ReX0&hl=en&sa=X&ei=rzs1ULHXMMjh0QGinoD4AQ&ved=0CDIQuwUwAA#v=onepage&q=conan&f=false" target="_hplink">Is Everyone Hanging Out Without Me</a>." During the internship, she noticed that Conan didn't eat the food he made during the cooking demonstrations and added, "I don't understand that level of discipline."

Aziz Ansari: The Onion

Ansari went to New York University's Stern School of Business and scored an <a href="http://www.avclub.com/articles/aziz-ansari,37799/" target="_hplink">internship in the business department</a> at "The Onion," not on the writing staff as you might have expected.

Ellie Kemper: Late Night With Conan O'Brien

When Kemper went on "Conan" in 2011, she said she was always <a href="http://fuckyeahelliekemper.tumblr.com/post/4128535561/jessbakescakes-conan-you-uh-you-used-to" target="_hplink">too scared to talk to him</a> back when she was an intern on "Late Night." Luckily, she was still able to do the interview.

Joe Mande: The Maury Povich Show

Mande used to perform a show called "Workdays With Maury" in NYC where he told tales of his days as an intern on "The Maury Povich Show." Interestingly, he told <a href="http://nypress.com/workdays-with-maury-stand-up-joe-mande-dishes-on-his-intern-days-with-aeurthe-maury-showaeurtm/" target="_hplink">New York Press</a> that he only worked there for the summer, so he didn't actually get to see them tape any shows.

Conan O'Brien: House of Representatives

O'Brien told James Lipton on <a href="http://blog.collegeprowler.com/2012/04/celebrity-interns-before-they-were-a-listers-they-were-entry-level/" target="_hplink">"Inside the Actor's Studio"</a> that he worked for Barney Frank for a short time as an intern at the House of Representatives. He says he didn't pursue politics because, "I didn't want to work my way up."

Seth Meyers: Comedy Central

Apparently, Meyers didn't make the best impression when he interned at Comedy Central. He told <a href="http://www.usmagazine.com/entertainment/news/seth-meyers-comedy-central-gave-me-a-bad-employee-review-2011612" target="_hplink">Us Weekly</a>, "I had an internship once at Comedy Central in college and they said I worked really hard for five weeks and then I spent the rest of it watching 'Kids In The Hall.' They weren't wrong."

Mike Birbiglia: Late Night With Conan O'Brien

Before he was making movies with Ira Glass or <a href="http://www.huffingtonpost.com/2012/08/17/mike-birbiglia-ira-glass-respond-to-joss-whedon_n_1798207.html" target="_hplink">feuding with Joss Whedon</a>, Birbiglia interned on "Late Night" with Conan like so many comedians on our list.

Donald Glover: Comedy Central

Before he went to Greendale, Glover interned at the Comedy Central Summer School Program.

Brian Unger: Late Show With David Letterman

After Letterman's scandal with former assistant Stephanie Birkitt, Unger wrote a <a href="http://www.npr.org/templates/story/story.php?storyId=113438843" target="_hplink">funny piece for NPR</a> about his scandalous time at Letterman. Fetching vegetable soup, the horror.

Lena Dunham: Soft Skull

Nothing comes of Hannah's publishing internship on "Girls," but Dunham herself has become quite a success after interning at <a href="http://latimesblogs.latimes.com/jacketcopy/2012/04/melville-house-might-be-in-girls-but-lena-dunham-interned-at-soft-skull.html" target="_hplink">Soft Skull</a>.

Ben Schwartz: CBS Page

Schwartz talked about his internship experience to Riki Lindhome on her podcast <a href="http://www.nerdist.com/2011/10/making-it-15-ben-schwartz/" target="_hplink">"Making It With Riki Lindhome."</a> Donning a tie and carrying a stack of resumes, he tried to get a job at MTV. After he saw an MTV employee throw his resume in a garbage can, he walked outside dejected and passed by The Ed Sullivan Theater. With his resumes on him, it was the perfect chance to apply for the page program.

Julie Klausner: Late Show With David Letterman

Before making us laugh every week with her <a href="http://howwasyourweek.libsyn.com/" target="_hplink">"How Was Your Week"</a> podcast, Klausner's <a href="http://julieklausner.com/JKwritingCV.pdf" target="_hplink">first television credit</a> was as a writing intern on "The Late Show" with David Letterman.

Anthony Jeselnik: Warner Bros. (Hallway Pictures)

On <a href="http://www.nerdist.com/2011/08/making-it-6-anthony-jeselnik/" target="_hplink">Riki Lindhome's podcast</a>, Jeselnik talked about coming to Los Angeles for an internship at a production company. The only film the studio ever made, according to Jeselnik, was "Johnson Family Vacation."

Whitney Cummings: NBC Local News

Cummings told <a href="http://www.jesterjournal.com/intwcummings.htm" target="_hplink">Jester </a>that, "As a comedian, you'll never be funnier than the local news trying to be serious."

Demetri Martin: The Daily Show

Martin was actually at "The Daily Show" before Jon Stewart. He <a href="http://www.cuindependent.com/2012/01/30/qa-with-demetri-martin/30965/" target="_hplink">interned there</a> when it was still hosted by Craig Kilborn. Years later, he would be <a href="http://www.thedailyshow.com/watch/tue-june-26-2007/trendspotting---credit" target="_hplink">"Trendspotting"</a> as a correspondent for the show.

Wyatt Cenac: Saturday Night Live

<a href="http://blog.92y.org/index.php/weblog/item/what_you_missed_comedy_below_canal_some_folks_with_wyatt_cenac_featuring_co/" target="_hplink">According to the 92Y blog</a>, Cenac left college at age 19 for an internship on "Saturday Night Live." Later, he was <a href="http://en.wikipedia.org/wiki/Wyatt_Cenac" target="_hplink">considered for a spot on the cast</a> due to his funny impression of then-Senator Barack Obama, but Fred Armisen ended up getting the gig.

Chris Kelly: The Onion

Now a writer for "SNL," Kelly wrote an article or <a href="http://splitsider.com/2011/04/on-my-time-working-at-the-onion-news-network/" target="_hplink">Splitsider</a> about his time at "The Onion" (both interning and working there). He said he worked for free "all so that I could occasionally sneak into the Writers' Room and try to not masturbate in front of all the white boards full of jokes."

Chelsea Peretti: Village Voice

Peretti interned in the music department at The Village Voice. She explained to <a href="http://www.serialoptimist.com/interviews/gettin-cozy-with-comedian-chelsea-peretti-3618.html" target="_hplink">Serial Optimist </a>that she really liked electronic music and dancing at the time.

Colin Jost: Staten Island Advance

<a href="http://www.silive.com/entertainment/tvfilm/index.ssf/2008/10/profile_colin_jost.html" target="_hplink">"The Staten Island Advance"</a> is super proud of their former "teen correspondent" and later college newsroom intern, Jost, now that he writes for "Saturday Night Live."

Jessica St. Clair: UCB

St. Clair talked to <a href="http://splitsider.com/2012/04/lennon-parham-and-jessica-st-clair-talk-to-carson-daly-about-interning-at-ucb-and-news-anchor-hair/" target="_hplink">Carson Daly</a> about interning to pay for classes at the Upright Citizens Brigade. She reminisces about cleaning the bathroom saying, "sometimes it looks like murders have happened in there."

John Krasinski: Late Night With Conan O'Brien

As a script intern on "Late Night With Conan O'Brien," Krasinski got great experience and <a href="http://www.gettyimages.ie/detail/video/john-krasinski-on-his-conan-obrien-internship-story-at-news-footage/75795614" target="_hplink">a terrific story</a> about a certain illegal substance and an unnamed musical guest (click the link to watch a video to that effect).

Vanessa Bayer: Sesame Street

Bayer also interned for Conan, but we find her internship on <a href="http://www.aoltv.com/2011/03/03/snls-vanessa-bayer-on-meeting-the-real-miley-cyrus/" target="_hplink">"Sesame Street."</a> to be the real surprise.

David Wain

When asked by The A.V. Club how he and fellow "The State" members got noticed by MTV at such a young age, Wain explained that there were a lot fewer sketch comedy groups around at the time, "<a href="http://www.avclub.com/articles/david-wain,31483/" target="_hplink">But the real answer is that I was interning at MTV</a>." With his foot in the door and the group's determination to get on TV, a comedy classic was born.