What should have been one of the toughest times for a British mother and cancer patient ended up becoming the pivotal period that led her to the love of her life.
Lynsey Austin, 36, of Hemlington in the UK, was diagnosed with leukemia in 2008, the Daily Mirror reports. Her intensive chemotherapy course and additional health complications meant frequent trips to the hospital over the next two years.
It also meant that she spent a significant amount of time with Glenn Harker, the Patient Transport Service driver who began shuttling her to and from her treatments in 2009, and lifting her spirits along the way.
Story continues after photo.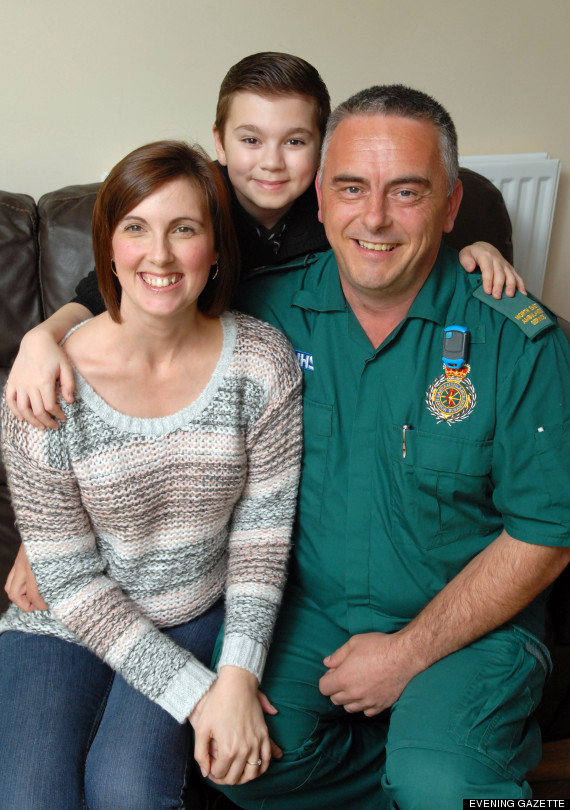 "I was going for a bone marrow biopsy and he made me laugh all the way," Austin told the Mirror.
The 42-year-old ambulance driver then looked up his patient on Facebook. "We just started chatting and it went from there," Austin told the Evening Gazette.
The fifth anniversary of Austin's diagnosis is now looming, and Harker is still by her side. He proposed on her last birthday, and the pair is currently planning their dream wedding along with Austin's 13-year-old son, Ethan.
"My health's not been great, I still had to go back in for biopsies, and have had problems with my lungs," Austin told the Evening Gazette, "but Glenn has been a rock."
Their uplifting story reminds us of another couple who found love in an unlikely place. Jessica Moreland and Jordan Rice, who were both widowed in their 20s, managed to find love in each other. They were married in June.