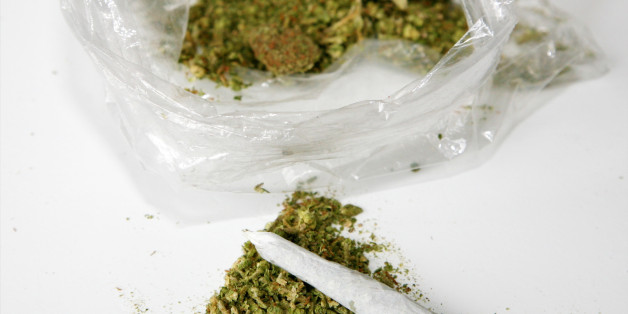 Just as a ban on synthetic marijuana has gone into effect in Maryland, a new poll released Thursday finds widespread support there for the real thing.
The poll, commissioned by the American Civil Liberties Union and the Marijuana Policy Project, found that 53 percent of Maryland voters support making marijuana legal for adults, while 38 percent are opposed.
Sixty-eight percent of those surveyed said they support removing criminal penalties for possession of up to one ounce of marijuana, while 26 percent said they oppose that smaller step.
According to The Baltimore Sun, these numbers are up from 2011, when 57 percent of Maryland voters said they supported decriminalization and 40 percent supported full legalization.
The latest poll surveyed 678 Maryland voters in late September. It has a margin of error of plus or minus 3.8 percent.
An ACLU report put out in June found that Maryland was fourth in the nation in the rate of marijuana arrests and spent more than $106 million in 2010 to enforce possession laws. The Baltimore Sun noted how those arrests divided up by race:
The study also found that African-Americans were almost three times as likely to be arrested for possession as white people in Maryland. The statewide number is below the national average, but in Baltimore black people were more than five times as likely to be arrested as whites, which is above average, according to the report.

Baltimore police have said they do not target specific racial or ethnic groups for marijuana arrests.
Maryland's Senate passed a bill decriminalizing small amounts of pot in March. Neither that bill nor another that would have legalized marijuana became law, although Maryland Gov. Martin O'Malley did sign a medical marijuana bill into law this past spring. According to The Washington Post, legislative analysts say that medical marijuana is likely to start being distributed in the state in 2016.
Those wanting speedier access might head out to Colorado, which in September became the first state to finalize rules for recreational marijuana businesses -- and this week became the first state to accept applications from those who want to open recreational marijuana-related businesses.
ALSO ON HUFFPOST:
PHOTO GALLERIES
Legal Marijuana Across The U.S.