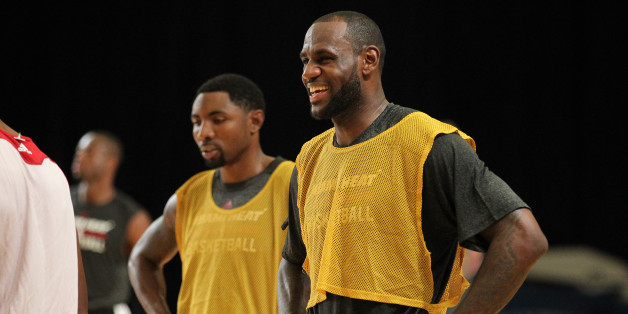 No more weddings, no more frolicking on Malibu beach, no more traveling around the world, and definitely no more strutting down the runway.
It's time for the Miami Heat to start getting serious -- but in a very glamorous location, of course.
With their first game of the season scheduled for October 29 against the Chicago Bulls, the boys are working hard at training camp on location at Atlantis Paradise Island in The Bahamas.
Dwyane Wade has a knee to strengthen up, Greg Oden has some actual playing to do, and returnee Michael Beasley has a bad boy image to shed if he plans on sticking around.
But amid the daily workouts, conditioning exercises, and pep talks from coach Spoelstra, there's always some room left for fun.
"There will be no evening session today, Coach Spoelstra has given the team tonight off," Miami Heat officials posted on the team's Facebook page. We're guessing last one to the slide's a rotten egg.
Check out photos below for a look at training camp so far.
PHOTO GALLERIES
Miami Heat Training Camp 2013