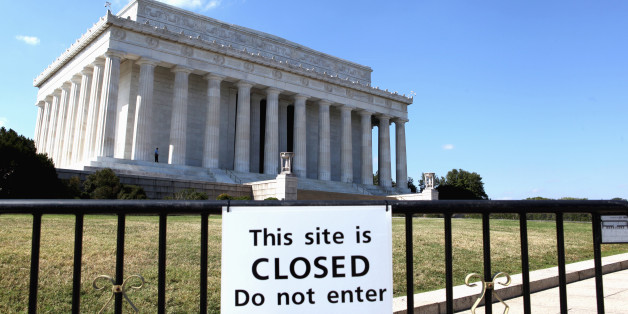 With day three of the government shutdown coming to a close and with talks of a resolution halted by gunshots and a police chase on Capitol Hill Thursday afternoon, there's no indication as to when the stalemate over budget appropriations is going to end.
In the interim, some 800,000 Americans face life without a paycheck, a blow that some say is hitting communities of color -- some of whom comprise roughly 34 percent of the federal workforce -- where it already hurts. For small minority-owned businesses, even greater challenges exist.
We wanted to know how the shutdown is affecting you:
"Coming on the heels of the automatic budget cuts of sequestration, which are already forecast to cost 750,000 jobs this year, and three years of an anemic economic recovery, the furlough of almost a million federal workers is just not what the economy needs right now," Colorlines contributor Imara Jones wrote, noting that impact the shutdown will have on things like health programs, food stamps and immigration, will depend on how long it continues.
"If the federal government is up and running by the end of next week, the impact will be minimal. But should it last for more than 10 days or so, it will begin to bite," he adds.
On Twitter, you told us that you've already begun to feel the bite:
@blackvoices My busking profits will drop even more-many people who go to downtown Albuquerque on weekends work @ Kirtland or the labs.

— Ivey McClelland (@iveyjanette_207) October 3, 2013
While Facebook users, like Jazitones Caroline shared that after being furloughed this summer, the shutdown deals an even harder blow. User Barbara Jackson-Hawkins writes: "My daughter and son in law just built and moved into their dream home. Now my daughter is out of a job. Fought wars so those SOB's can be free, look at the thanks they get."
If you haven't weighed in, join the Facebook conversation above or tell us what how the government shutdown is impacting your daily life in the comments section below.