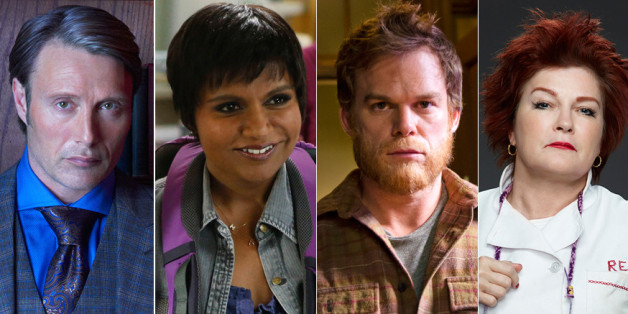 What are you going to be for Halloween this year? If you haven't quite figured it out yet, we've got you covered.
All year long, you've watched and talked about (and in some cases totally freaked out over) some of TV's biggest and craziest storylines, and now you can be the one everyone's talking about at your Halloween party.
HuffPost TV has brainstormed 13 funny TV costume how-tos, from political couple costumes courtesy of "Veep" and "Scandal"; to bad girls from "Orange is the New Black" and "American Horror Story: Coven"; and killer dudes like Lumberjack "Dexter" and "Hannibal."
There's also inspiration from "Breaking Bad," "Game of Thrones," "The Big Bang Theory" and "Girls" ... click through our gallery to see what you'll need for the big night.
PHOTO GALLERIES
TV-Inspired Halloween Costumes