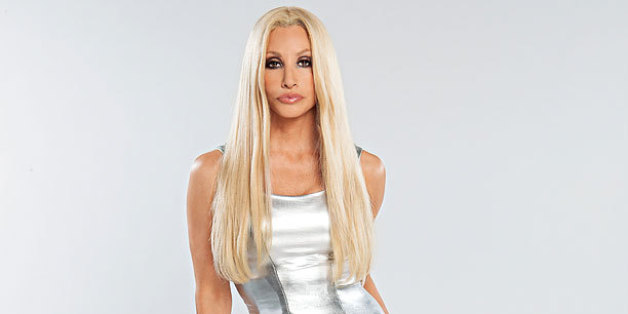 This Saturday marks the premiere of Lifetime's latest film, "House of Versace." Based on Deborah Ball's book, House of Versace: The Untold Story of Genius, Murder, and Survival, the film gives an in-depth look at Donatella Versace's life in the years after her brother and renowned designer Gianni Versace was shot and killed at the height of the brand's success. It follows Donatella, played by Gina Gershon, as she falls into a world of drugs, disorder, and chaos. And even though Versace recently told WWD, "Since Versace did not authorize the book on which it is based, the movie should only be seen as a work of fiction," actress Gina Gershon still had a very large task in front of her when she took on the part: Playing a well-known public figure with a very distinct look.
SUBSCRIBE AND FOLLOW
Get top stories and blog posts emailed to me each day. Newsletters may offer personalized content or advertisements.
Learn more