Joan Harris, that you girl? Christina Hendricks looked completely different Saturday while hailing a cab in New York. The 38-year-old "Mad Men" actress wore black slacks, flats, sunglasses and a sweatshirt with the words "Tres Chic" written across the front. We think one-time secretary/budding businesswoman Joan would approve.
The casual outfit is a far stretch from the frumpy floral look Hendricks wore earlier this week, which unfortunately landed her on our "Worst-Dressed List."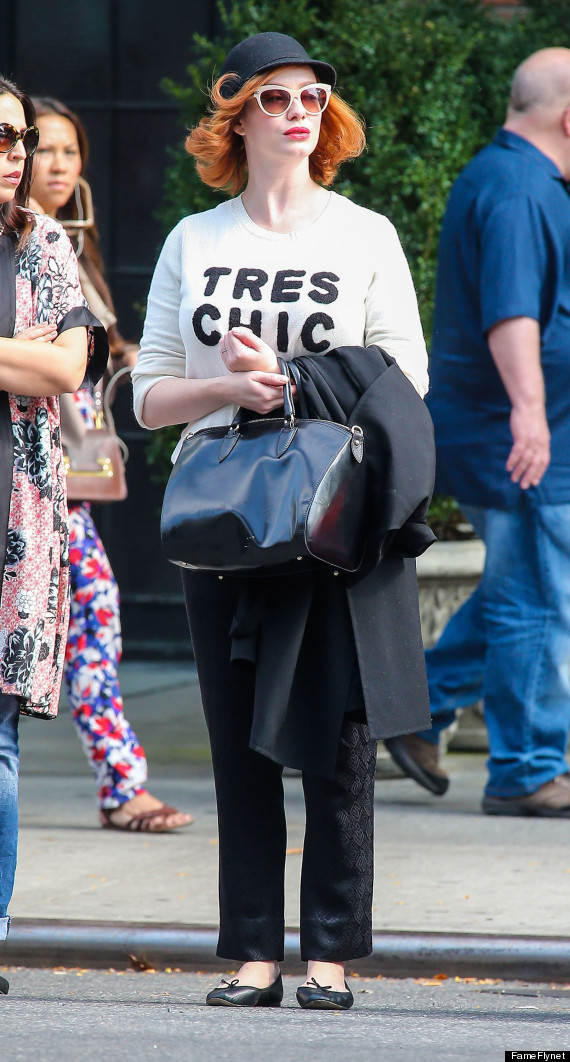 SUBSCRIBE AND FOLLOW
Get top stories and blog posts emailed to me each day. Newsletters may offer personalized content or advertisements.
Learn more