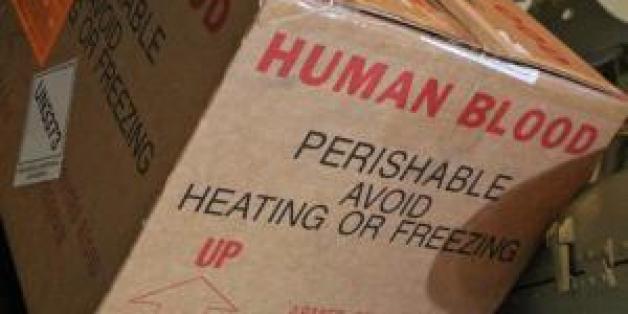 Does the thought of floating out in the middle of the ocean kind of freak you out? Even if you are on a luxury cruise ship, what if something went wrong? What if there were a medical emergency? How would you get help?
Well ... it turns out the Coast Guard will not only save you, they'll save you even amidst a government shutdown, and they'll do it in a timely and impressive fashion.
At approximately 4am on Sunday morning, the cruise ship Oosterdam called the Coast Guard for help regarding a 70-year old passenger who was being treated for internal bleeding by the ship's onboard doctor. The cruise ship was more than a day away from port, but the patient needed a blood transfusion.
The Coast Guard got in touch with Tripler Army Medical Center on Oahu and the Blood Bank of Hawaii in order to round up six units of the necessary blood type, one pack of platelets and two transfusion kits. The Coast Guard then flew a mere 1,036 miles in a HC-130 Hercules to meet the cruise ship, which was northeast of the Hawaiian islands. All of this was accomplished in roughly seven hours.
As the amazing video below shows, the aircrew then successfully dropped the medical supplies via parachute to the personnel aboard the Oosterdam. (We still don't get how that works, but we're glad that it does.)
The cruise ship is scheduled to arrive in Lahaina, Maui on Tuesday, and will maintain communication with the Coast Guard until then.
The Coast Guard most commonly drops life rafts, radios, emergency rations and common medical supplies to distressed ships, but, as they noted in a press release, "flexibility in operations is necessary in order to save lives at sea."
ALSO ON HUFFPOST:
PHOTO GALLERIES
Top 12 Cruise Ships in the World