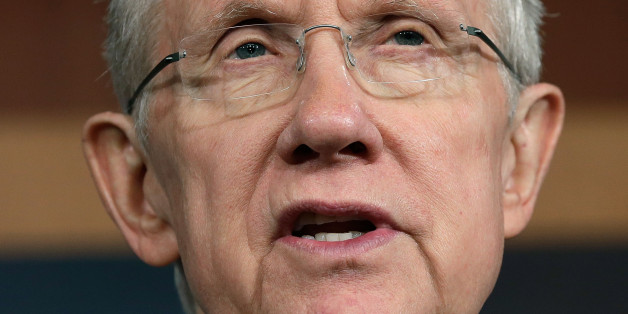 Senate Majority Leader Harry Reid (D-Nev.) explained why he recently said tea party Republicans have "lost their minds" while talking about the government shutdown.
Reid said the proof of GOP's "insanity" is in their constant fight to repeal Obamacare. Republicans shut down the government over their opposition to health care reform.
"The reason I said that is that Einstein said the sign of insanity is when you do something over and over again and expect a different result," Reid told Esquire magazine. "They've voted forty-four times to defund Obamacare. Is that insanity? I think so."
That's not the first time Reid has hit Republicans with a curious turn of phrase. On Sept. 30 he compared Republicans to bullies, and in July he said Senate Minority Leader Mitch McConnell (R-Ky.) "tried to make love to the tea party and they didn't like it."
Read more of Reid's interview with Esquire here.
ALSO ON HUFFPOST:
PHOTO GALLERIES
2013 Government Shutdown