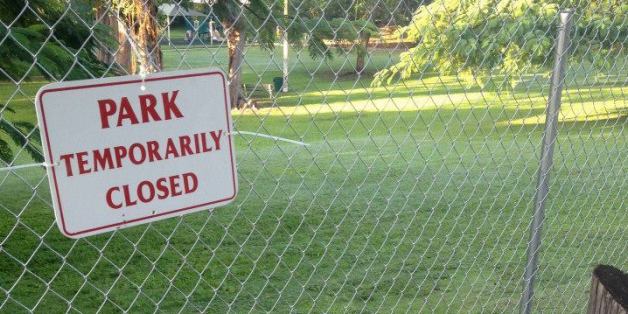 As Miami-Dade County conducts toxicity tests of its more than a hundred public parks and playgrounds, concerned parents have pursued testing of their own children with alarming results.
It all started when two Coconut Grove parks, Blanche and Merrie Christmas, recently tested positive for high levels of deadly contaminants.
One father sent a sample of his five-year-old daughter's hair to a lab and found that she tested positive for high levels of lead and mercury, reports the Miami Herald. He told the paper his daughter played at Blanche Park daily.
Yet experts are quick to point out that while such findings are cause for concern, they are far from conclusive.
"What you really need are experts who are disinterested parties and not one person currently at the table fits that role," Dr. Steven Lipshultz, who formerly ran University of Miami/Jackson Memorial's Holtz Children's Hospital and who once cared for young victims of a toxic site in Massachusetts, told the newspaper. "Let's be instructive. Let's not be alarmist, or lose credibility. What are the appropriate next steps? This is not the first time a community has been faced with this."
Read the extensive report from The Miami Herald.
While the hair sample test revealed elevated amounts of lead and mercury in the five-year-old's system, it was the two parks' arsenic levels that initially sparked concern.
At Blanche Park, arsenic levels were 30 times the county's safe threshold and at Merrie Christmas Park, they were ten times the acceptable limit.
(See the full results at Merrie Christmas Park here and the county's standard for each contaminant here.)
An investigative report by Miami New Times revealed that workers knew about the contamination in Coconut Grove surrounding the long-closed "Old Smokey" trash incinerator two years ago.
Yet the city neglected to take action on the toxic waste, despite warnings from county environmental officials.
"My daughter learned to crawl in that sand," one residents told the New York Times, referring to Blanche Park. "We're all praying there's nothing wrong, but we're terrified. None of us go to that park anymore."
While Merrie Christmas Park is closed indefinitely, Blanche Park remain open after the county used pavement and astroturf to cover soil and grass as seen in the below photo.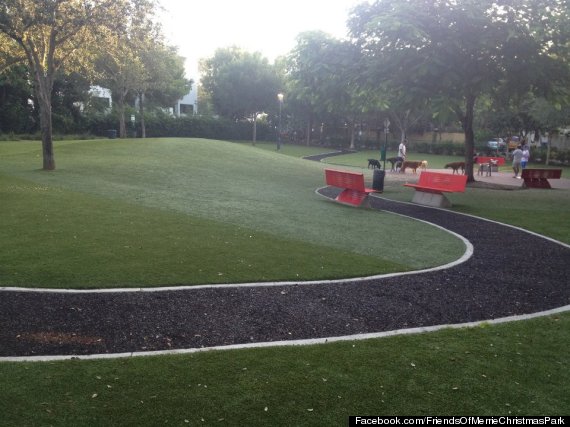 ALSO ON HUFFPOST:
PHOTO GALLERIES
10 Best Parks Around Miami