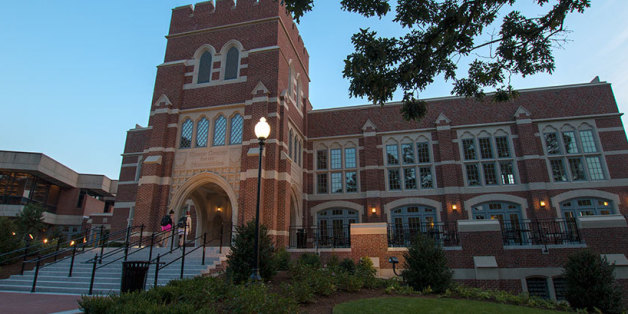 Providence College submitted inflated data about student SAT and ACT scores to U.S. News & World Report for consideration in the publication's college rankings.
Providence submitted an average SAT critical reading score of 611 for the fall 2012 entering class, U.S. News wrote last week, when the correct number was 569. The average SAT math score submitted was 624, when it should have been 580, and "the average composite ACT score should have been 24.8 (25), rather than the 28 reported."
"Providence College also told U.S. News that no other SAT and ACT data were misreported," said Bob Morse, director of data research for U.S. News. "This means that all the 25th and 75th percentile SAT and ACT scores that were reported by the school for the fall 2012 entering class were all correct.
But Providence is adamant that school officials did not try to hide the mistake.
"We caught the error ourselves and reported it to U.S. News immediately, along with the correct data that we should have supplied in the first place," Steven Maurano, Providence spokesman, told The Huffington Post Monday.
There will be no change to the school's numerical rank in the Regional Universities (North) category because the newly reported data "wasn't significant enough," Morse said.
Several colleges and universities admitted in the past year to have erred in the data they submitted for the publication's rankings.
Morse said U.S. News will review data misreporting on a case-by-case basis.
ALSO ON HUFFPOST:
PHOTO GALLERIES
Best Business Schools 2013-14: US News & World Report