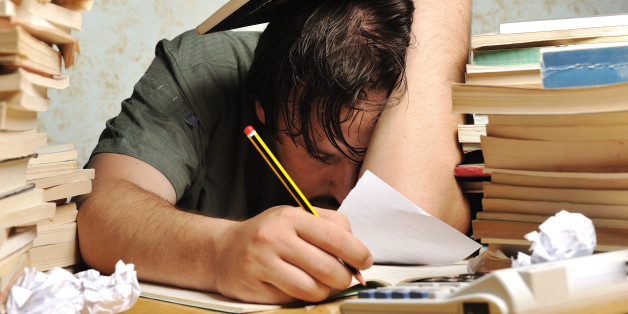 Teachers are stressed out. But they're not getting much help from their districts.
Given all these factors, it seemed natural that districts would want to enact morale-boosting programs. So we decided to reach out to our Twitter and Facebook followers to see if their local school districts were doing anything interesting to help them de-stress and unwind.
Unfortunately, the answers we received were pretty depressing. Here's a sample:












@HuffPostEdu no but they add to stress with more requirements that do little to help kids
"@HuffPostEdu: TEACHERS: Does your school district do anything special to help you de-stress?" LOL LOL LOL
@HuffPostEdu ha! I'm convinced this word doesn't exist for them.
@HuffPostEdu They ring the 3:00 bell, the calendar turns to Friday, and the school year has a last day. We don't get any raises ever though
@HuffPostEdu No, but I would love an option to de-stress either at school, or something outside of school!
On the bright side, we found two people who said their districts are doing great things to help staff de-stress, and those efforts seem to be paying off in terms of morale.
@HuffPostEdu We do morning stretch each morning and have a health fair each year #de-stress

Does your school district do anything special to help teachers and students de-stress? We want to know! Send tips to Rebecca.Klein@huffingtonpost.com.
Earlier on HuffPost:
Teachers: How Do You De-stress?
SUBSCRIBE AND FOLLOW
Get top stories and blog posts emailed to me each day. Newsletters may offer personalized content or advertisements.
Learn more