As much as we can appreciate a good pair of wide-leg pants, our obsession with skinny jeans isn't going anywhere. However, there's one unfortunate unchanging fact that often comes between us and our straight-legs: We're not getting any taller. For many of us, a 33-inch inseam isn't gonna cut it.
If you want to keep your skinny and straight-leg styling options open, skip a trip to the tailor and follow our handy guide to cuffing your pants. If you take your time to fold instead of making a sloppy roll, it's a neater look than you think.
For starters, pick pants with a slim or skinny fit.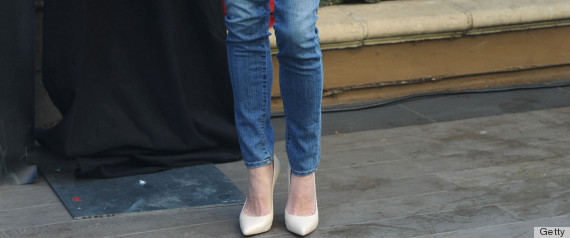 Trousers are great, too -- but if you cuff a billowing cut, there's no way you'll look put-together.
Pinch in excess fabric along the seam, then fold up your hem.
The video above explains the process well and works for both genders.
With super-skinny pants, a short fold looks best.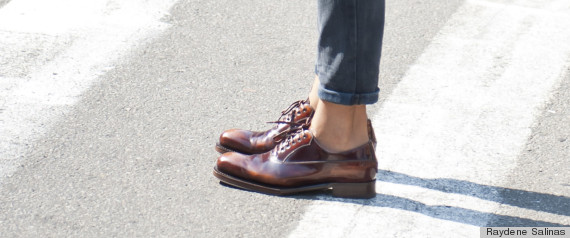 We like this look best when the hem is folded up once, the same height as your pant leg's seam.
If your legs are still too short for one measly fold, try flipping your pant legs up high until the bottom of the cuff hits your desired point, then roll all that excess fabric down and in.
With boyfriend jeans, feel free to experiment with a thicker cuff.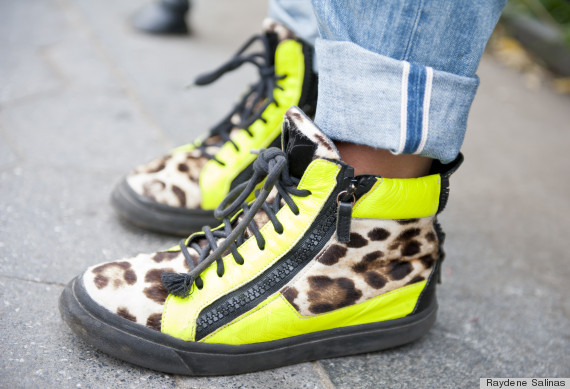 Since your pants are a bit wider to begin with, they'll look more anchored than they would with a diminutive cuff.
An extra-wide cuff works well with pants that are the same color both inside and outside the leg.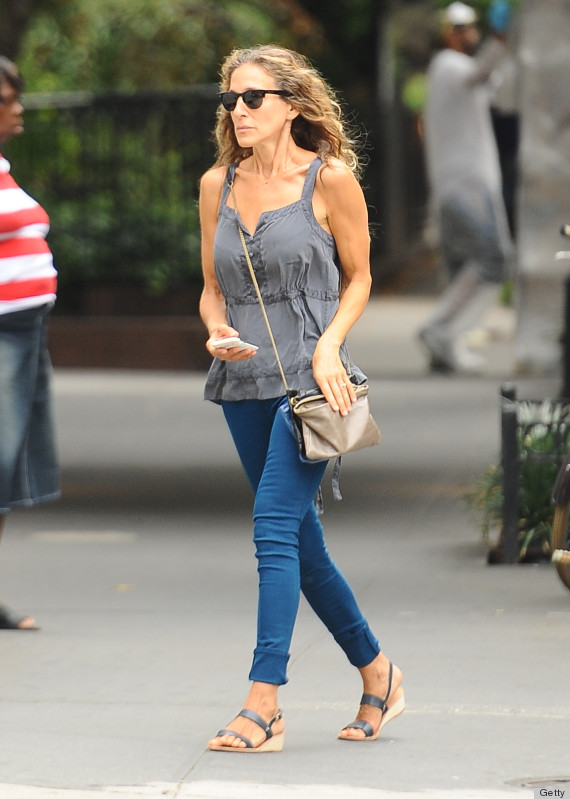 If there's too much contrast between inner leg and out, you might look a bit stumpy with a long cuff. You also might look dated -- the high-water style is not our favorite fashion memory of the 2000s.
Now, have some fun below that cuff!
Though your DIY hemming probably originated out of necessity, don't neglect your now-exposed ankles (and maybe even calves). A bold shoe is a must -- try this season's ankle boots or menswear-inspired shoes. As temperatures drop, get bonus points by experimenting with funky socks. Get creative!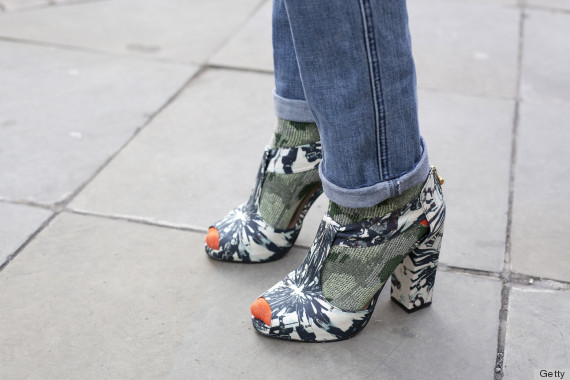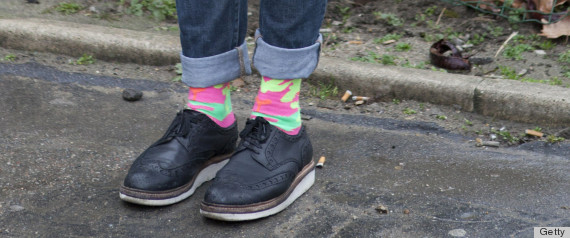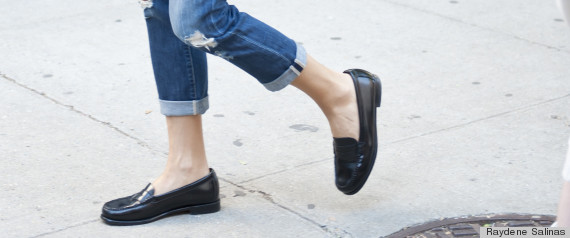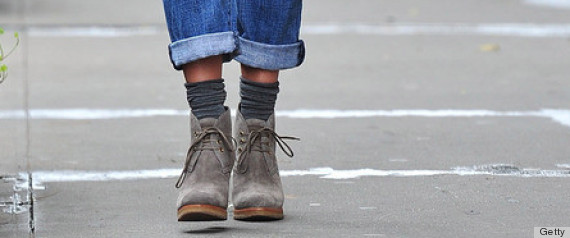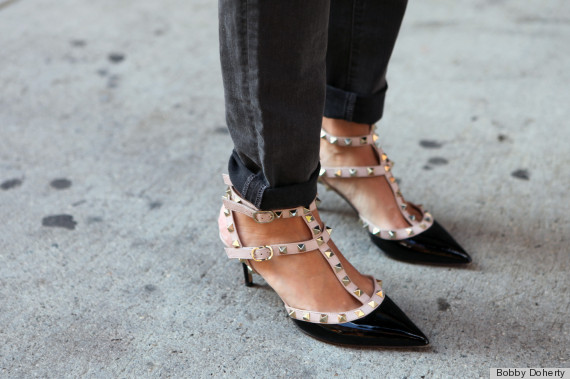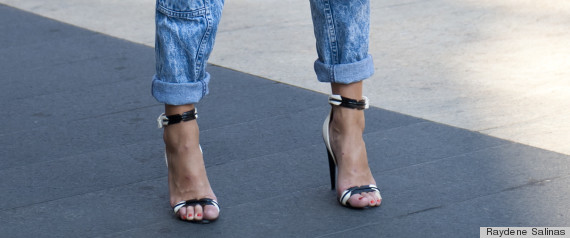 How'd they do?
Stars And Their Boyfriend Jeans
May 2013

May 2013

April 2013

May 2013

May 2013

May 2013

May 2013

May 2013

May 2013

April 2013

May 2013

January 2013

January 2013

February 2013

October 2012

August 2012

April 2013

March 2012

February 2013

January 2013

March 2013

January 2012

September 2012

April 2011

September 2011

January 2012

December 2012

August 2012

August 2010

May 2012

August 2012

April 2013

November 2011

January 2011

June 2011

December 2012

September 2011

January 2012

April 2012

May 2012

March 2011

June 2012

November 2011

April 2012

June 2010

October 2010

December 2011

June 2011

October 2012

July 2010

Want a look that keeps you both cute and casual? See if a pair of boyfriend jeans is right for you.
Want more? Be sure to check out HuffPost Style on Twitter, Facebook, Tumblr, Pinterest and Instagram at @HuffPostStyle.