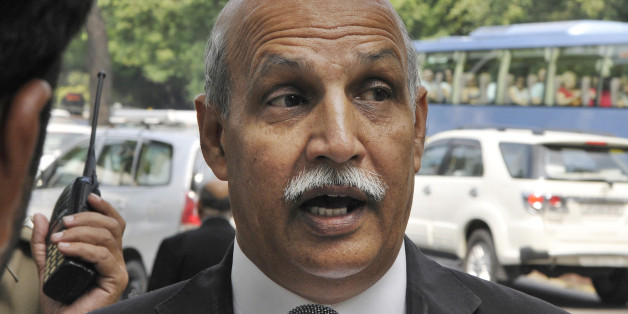 The lawyers of two men convicted in the case of a brutal gang rape in India last year have withdrawn from the case.
According to local reports, the lawyers of Mukesh and Pawan Kumar Gupta, convicted in the December 2012 gang-rape of a 23-year-old woman in New Delhi, informed the court they would no longer represent the men on the grounds of outside interference.
"I wanted to withdraw myself from the case as certain people are trying to interfere into my work," Mukesh's lawyer V.K. Anand told the court, according to the Press Trust of India. He specified that Mukesh's family members are intruding on his attempts to file an appeal.
In a telephone call, Pawan's counsel, Vivek Sharma, also submitted a request to withdraw his representation in the case. Both convicts will be appointed amicus curiae counsel for the remainder of the matter.
Meanwhile, A.P. Singh, the counsel of the two other men convicted, Vinay Sharma and Akshay Thakur, filed a joint appeal challenging the court's conviction Monday.
The four men were convicted and given the death penalty in September. However, since they were sentenced to death, India's High Court must confirm the judge's order, which opens the case to appeal.
Singh's representation of his clients has also not been without controversy. In September, when the death penalties for the four men were handed down, Singh made some post-trial comments that earned him a misconduct hearing.
Speaking to reporters, Singh criticized the 23-year-old victim's parents for allowing her out of the house with a boy. "If my daughter was having premarital sex and moving around at night with her boyfriend, I would have burnt her alive. All parents should adopt such an attitude," he said at the time.
Delhi Bar Council vice-chairman Rakesh Sherawat said Singh's remark was an example of "professional misconduct" and noted that the lawyer "could lose his license for life if found guilty," BBC News reports.
EARLIER ON HUFFPOST:
PHOTO GALLERIES
India Protests Against Gang Rape Case