It's safe to say some of the scariest scenes from Alfred Hitchcock's "The Birds" took place at the Potter School House in California. But we bet you didn't know that ever since 1963, this once abandoned spot has mostly remained a private residence.
Our friends at California Home & Design explored the house, which now belongs to Leah Taylor. When Taylor's parents purchased the school house, the windows were boarded, there wasn't a staircase, holes were in the roof and naturally, there was a piano covered in bird droppings. But perhaps the most unusual experience was when one morning Taylor and her family heard, but could not see, someone screaming "it's Sunday morning!"
And while the home has been fixed up to be completely habitable, the paranormal situations haven't stopped. "Sometimes there is the very clear sound of party noises, a cacophony of people talking at once," Taylor said. "Other times, there are the sounds of children laughing, or footsteps."
Spooky.
Scroll through the photos below to see this historic place, and be sure to head over to California Home & Design for more information.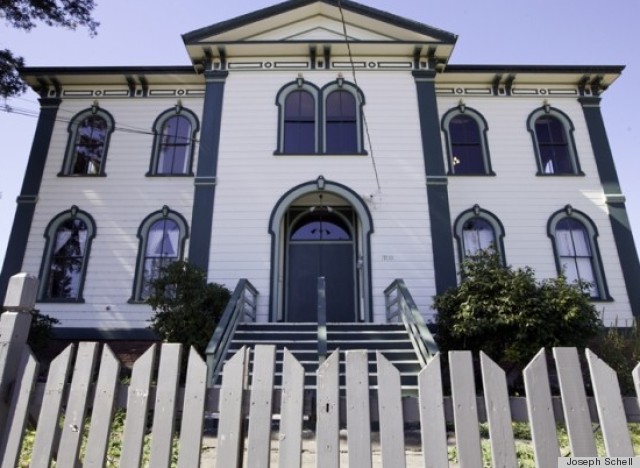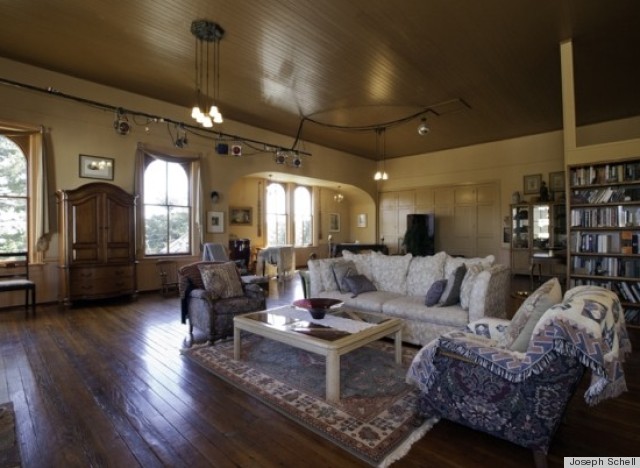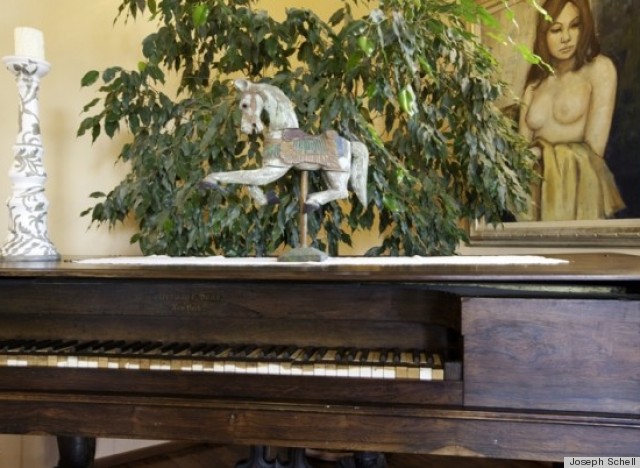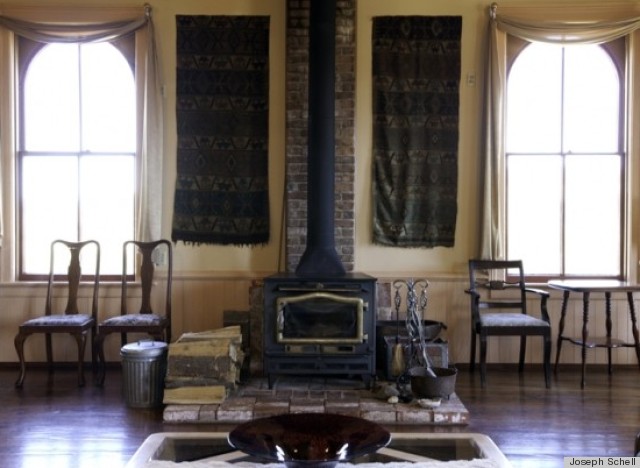 Meanwhile, check out America's most haunted places:
America's Most Haunted Places
The Winchester Mystery House -- home to a "wealthy, eccentric recluse" -- is a veritable architectural maze in which the unguided visitor might easily find themselves lost. It's said that Mrs. Winchester believed very much in spirits, and traveled through her house in a roundabout way to confuse ghosts that might be following her. Check out the house's alleged hauntings here.

There are apparently many haunts that inhabit the presidential residence, though the most famous is the ghost of Abraham Lincoln in the notorious Lincoln bedroom. He has apparently been seen by the likes of Queen Wilhelmina of the Netherlands and Winston Churchill.

Wrigley Field is said to be America's most haunted ballpark.

Madame LaLaurie had a reputation for brutally abusing her slaves at this residence -- said to have been a house of horrors. Reports of apparitions in the house include that of a young slave girl fleeing across the roof, a shackled slave in the stairwell and painful screams throughout the building.

You know this one: Lizzie Borden took an axe And gave her mother forty whacks. When she saw what she had done She gave her father forty-one. There's no surprise this place is haunted.

These underground tunnels connected the basements of downtown Portland's hotels and bars to the waterfront for the purpose of moving goods. They are also rumored to have been the way by which men were kidnapped (Shanghaied) into becoming sailors.

After the grand ocean liner was docked in California and became a hotel, reports of hauntings surfaced. Among the ghosts are a sailor who died in the ship's engine room, a "lady in white," and children who drowned in the ship's pool.

Alcatraz has a long history as a penal island -- it's said that Native Americans banished those who broke tribal laws here -- and therefore a long history of ghost stories. Al Capone is perhaps the most famous of the rumored haunts.

This 1796 residence is billed as one of the country's most haunted homes, watched over by at least 12 ghosts.

Once home to a family with a tragic history, the Lemp Mansion is now a restaurant and inn where workers have reported strange occurrences and apparitions. Join in on "the Lemp experience" to try to spy some ghosts.

It may now be a reproduction for tourists, but Williamsburg really was once a thriving colonial capital. And, if there's anything we know about historic cities, it's that they are crawling with ghosts. According to the Reverend Dr. W. A. R. Goodwin, a clergyman usually credited with the idea for Colonial Williamsburg: "Shut your eyes and see the gladsome ghosts who once made these places their home. You can learn to call them back. You can train yourself to hear what they have to say." Some stories are scary, others fun. Check out how some William and Mary students recount the tales.

There are a slew of haunted lighthouses in the U.S., so we've singled out just one. Completed in 1874, the St. Augustine lighthouse watches over the nation's oldest continuously-inhabited city. At the lighthouse, once featured on "Ghost Hunters," its said you can hear footsteps running up and down the tower stairs and the voice of a 12-year-old girl calling out.

The ghost of "Catherine Rathell" on a ghostly walk through town

jenks51:The Spy house is considered as one of the most haunted places in America. The history of the house past spans three centuries during which it has been a private home, an inn, a Revolutionary War gathering place for both the British military and the colonists, a pirate's hangout, an occasional bordello and also a museum.

ahunter172:Due to privacy concerns I can't divulge the location. Look at the top of the stairs on the left, she's looking at me thru the railing.

straightuptalker:Captured this Civil War Ghost face while taking random hots in Devil's Den, Gettysburg, PA.

Eric B Freeman:The House Of Wills is a Cleveland Ohio Home Owned by macabre Artist Eric Freeman that was built in 1849 as a German Opera Hall\Masonic Temple and then turned into a funeral home in the 1940s. Ghost Hunts take place year around

Kringle:I've had and heard about lots of experiences common to this old plantation, pre-dating the Civil War.

JournalJunkie:We where one of the last to investigate this building! Officially one of my Favs! Something Ghostly Paranormal

JournalJunkie:Another one of my favs! We visit often!Truly haunted!
Have something to say? Check out HuffPost Home on Twitter, Facebook, Pinterest, Tumblr and Instagram.
**
Do you have a home story idea or tip? Email us at homesubmissions@huffingtonpost.com. (PR pitches sent to this address will be ignored.)