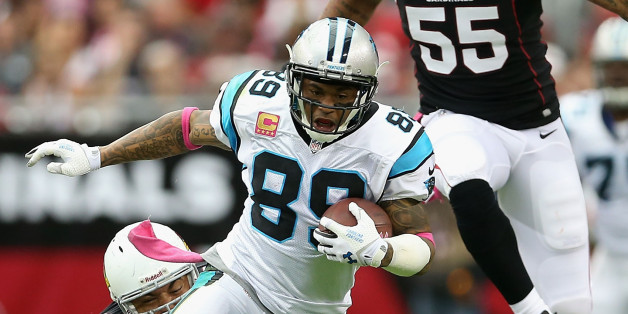 Panthers star Steve Smith clearly doesn't think the cost of criticizing the refs will make much of a dent in his wallet. A day after Carolina failed to score a touchdown and fell to Arizona 22-6, the five-time Pro Bowler ripped one of the referees to reporters.
"To be honest, I make enough money where if Roger [Goodell] wants to fine me, he can. I really think that referee probably was the sorriest referee I have ever met," Smith said of umpire Dan Ferrell, via ESPN.com. "No. 64, he was garbage."
Smith, who dropped two passes including one that would have been a touchdown, complained about some alleged non-calls and how he was flagged for offensive pass interference.
After the 13-year veteran described the Cardinals' defensive schemes as "molesting," he talked about a conversation he had with Ferrell about what he felt was defensive pass interference committed by cornerback Patrick Peterson.
"I was told by the referee -- whatever judge he was, No. 64 (Ferrell). He told me on my route (that) I felt like I got held, where (Peterson) had the back of my jersey and used that to slingshot his way through and bat the ball down. He said he grabbed my jersey, he saw it, but he didn't think it was enough that changed the course of the route," Smith said, per the Charlotte Observer.
Now we must wait to see how much money his comments will cost. Smith's 2013 base salary is $3,750,000, per spotrac.com.
ALSO ON HUFFPOST:
PHOTO GALLERIES
PHOTOS: NFL Week 5