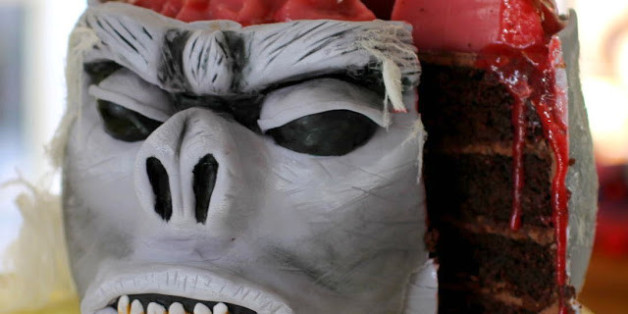 We have finally reached the point in the year where we can comfortably start to think about Halloween. The weather is cooling, pumpkins are popping up in our markets and we're getting hungry... for brains.
Calm down, we mean cake brains. Halloween cakes are one probably the only cakes we'll get to make all year that require fake blood, the texture of brains and bugs inserted wherever possible. For this year's Halloween desserts, we've committed to trying to get a yelp out of at least one person upon service. We think we've found some on both the cute and repulsive ends of the spectrum that will do just that. Happy brain cake season, everyone!
Want to read more from HuffPost Taste? Follow us on Twitter, Facebook, Pinterest and Tumblr.