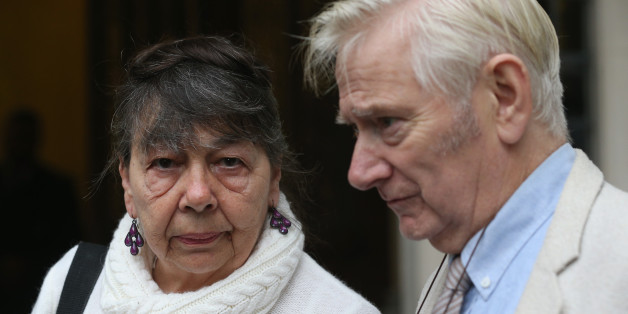 Peter and Hazelmary Bull, who were ordered to pay £3,600 (or $5,800) after a 2008 incident in which they turned away Martyn Hall and Steven Preddy from the Chymorvah Hotel, will bring their case to the Supreme Court Oct. 9 after an original appeal was dismissed by the Court of Appeal in 2012, The Independent is reporting.
"We're running this under our own roof and our God demands that our faith doesn't end at the kitchen door," Hazelmary Bull is quoted by the publication as saying. "He means your faith to run in every corner of your life, you can't just section him off like that."
She added, "One would think that dealing with Christians, we would be fair and honest and upright and honorable and live according to the Bible, because the Bible is the Christians' textbook."
"If the Bulls are required by law to provide double-bedded rooms in their hotel to persons who are not in a monogamous opposite-sex marriage with one another, then, in order to remain faithful witnesses to their religious beliefs and true to their religiously informed conscience, they will need to cease operating their hotel and, indeed, to withdraw from providing overnight hospitality to any section of the public," Aidan O'Neill said.
The couple is reported to have also refused double beds to non-married heterosexual couples in the past.
Last month, the Bulls announced they were putting their property on the market, claiming that they had been receiving death threats as their business has suffered, according to the BBC.
"In 2013, two people who worked all their lives at this have ended up cold and hungry. It's not right," Hazelmary Bull said at the time, according to the Daily Mail. "This is like a death in the family. I never thought it would end like this. We are not facing the future with any real enthusiasm."
Earlier this month, another British hotel owner lost her appeal against a ruling that she unlawfully discriminated against a gay couple by refusing to allow them stay in a double room in 2010.
Susanne Wilkinson, owner of the Swiss Bed and Breakfast in Cookham, Berkshire, said in a statement, "Surely in our diverse 21st century UK society there is ample room for a variety of lifestyles with many thousands of other B&Bs being willing to accommodate unmarried couples."
Earlier this year, a Hawaii judge ruled that the Aloha Bed And Breakfast had violated the law by denying a room to a lesbian couple, according to the Associated Press.
SUBSCRIBE TO & FOLLOW QUEER VOICES
Get top stories and blog posts emailed to me each day. Newsletters may offer personalized content or advertisements. Learn more