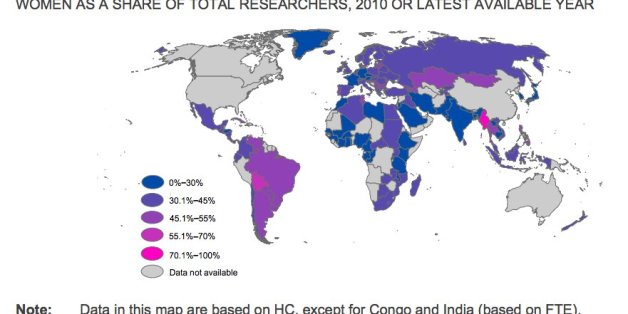 A map from UNESCO provides a very rough picture of "the gender gap in science" around the globe, showing large swaths of relative equality in parts of South America and Central Asia, and great inequality in countries including India, France, Germany and Japan. In those places — some of the world's science powerhouses — women make up less than a third of researchers.
SUBSCRIBE AND FOLLOW
Get top stories and blog posts emailed to me each day. Newsletters may offer personalized content or advertisements.
Learn more