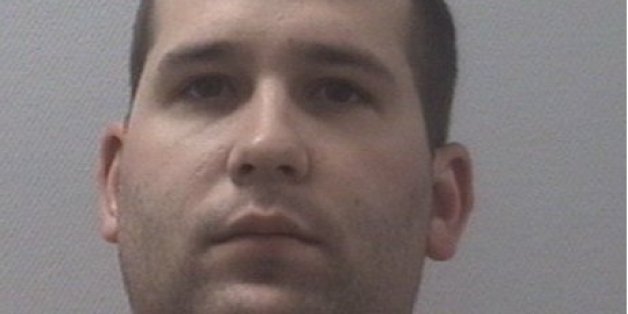 A West Columbia, S.C. police officer was arrested this week and kicked off the force after he allegedly sent explicit photos of himself to a teenaged girl in Iowa.
Andrew Haney, 30, was charged with sending obscene materials to an underage teen, The State reports. Haney, who graduated from the South Carolina Criminal Justice Academy in 2012, is also accused of receiving naked pictures from the 13-year-old.
The victim's mother reportedly got suspicious when she found a tablet computer in the girl's room that she didn't own. The girl told her mother that she used the tablet to talk to men online, WLTX reported.
Haney and the girl met and chatted on social media websites in September, according to KCCI.
Officers of Pleasant Hill, Iowa conducted an investigation that revealed the 13-year-old sent multiple photos of herself in her underwear at officer Haney's request, according to the complaint. In turn, Haney sent numerous nude photos to the girl.
Pleasant Hill officers said they were able to track down Haney through the photos he sent. In one photo, Haney's badge with the state seal of South Carolina was visible. In another, "West Columbia Police" was visible on the side of a patrol car.
An officer called Chief Dennis Tyndall of the West Columbia Police Department, alerting him to the findings. Haney was arrested a short time later, and was expected in court on Thursday.
Haney was fired Tuesday, according to Deputy Police Chief Matt Edwards.
"It hurts bad," Edwards said of the case. "It just breaks your heart."

ALSO ON HUFFPOST:
PHOTO GALLERIES
Chicago Cops Behaving Badly