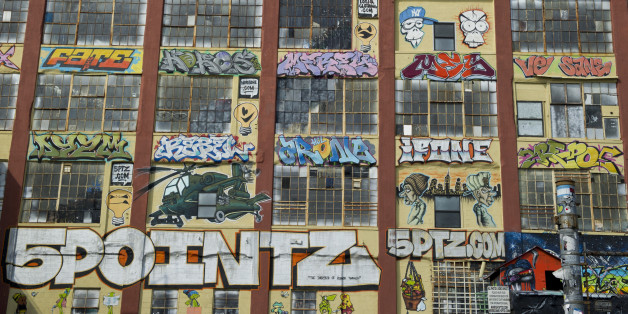 Somewhere an empty can of spray paint has rolled into a gutter, dented and rattling no more. This is it: 5 Pointz is done-for.
In a City Hall press conference that was more self-congratulatory than somber, City Council Speaker Christine Quinn and Council Member Jimmy Van Bramer outlined an approved agreement between the city, the Wolkoff family (who owns the property on which the Queens graffiti mecca now stands), and developers that would, they claimed, "honor and recognize the tradition of 5pointz and the history of the legacy of aerosol art and the artists" even as it demolishes it in favor of a new 1,000 unit, two building high-rise project.
Van Bramer made it clear that destruction of the site's legendary graffiti-covered warehouse was always an inevitability. "It was never about saving the building," he said of the day's vote. "The owners own the building and were going to tear it down and build a new building regardless of what happened here today."