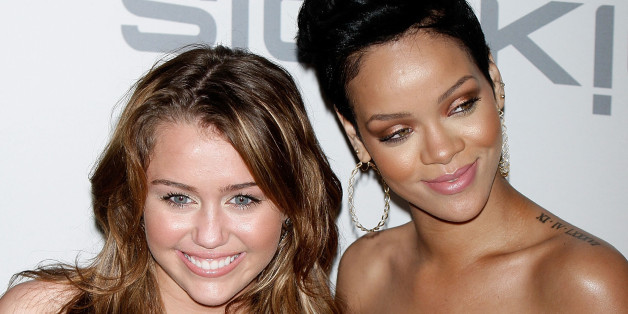 While the reviews for Miley Cyrus' "Bangerz" were about as polarizing as they come, the numbers simply don't lie: Industry sources are predicting that Cyrus' album, which was released Oct. 8, could sell approximately 250,000 copies by the end of the tracking week, Oct. 13. This would make it number one on the Billboard 200 chart for next week.
"Bangerz" is the former Disney star's fourth studio album, and is already on track to sell more than double of her 2010 album, "Can't Be Tamed." The first single, "We Can't Stop," reached the number two spot on the Billboard Hot 100, while "Wrecking Ball" became Cyrus' first number one song on the Hot 100 in September.
Cyrus' success on the Billboard charts could put her among some of the biggest female names in pop music. Britney Spears' "Femme Fatale" was number one in early 2011 with 276,000 copies. P!nk saw her first number one spot for "The Truth About Love" with 280,000 copies sold in 2012.
Last November, Rihanna found herself sitting atop of the Billboard Hot 200 for her seventh album, "Unapologetic." The disc sold 238,000 copies in its first week, which Cyrus has a chance to beat out.
PHOTO GALLERIES
Miley Cyrus' Transformation