If the sight of chef Stephanie Izard's fabulous-sounding Cheez-It wedding cake had you lusting after a slice of your own, you can stop dreaming and start eating.
Starting Thursday, the "Top Chef" winner's Little Goat diner in Chicago is selling slices of the cake for $3 a pop.
As previously reported, the luscious confection was created by Mathew Rice, Izard's pastry chef at Girl & The Goat. The layered creation is part Strawberry Nesquik and chocolate marble with a bacon buttercream frosting, and part chocolate ganache with peanut butter and chocolate-covered Cheez-Its.
As Rice tells Eater Chicago, the savory crackers are Izard's favorite snack.
"In her demo kitchen there would always be a box or two of Cheez-Its in the cupboard," adding, "The most challenging part was "keeping the crunchy stuff crunchy in the middle of a super moist cake."
Here's a close-up of the Cheez-It layer: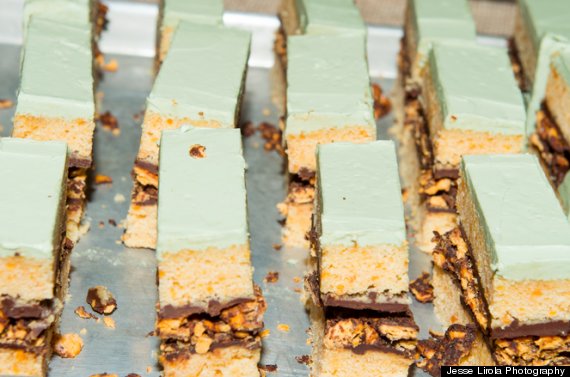 And the cake as a whole: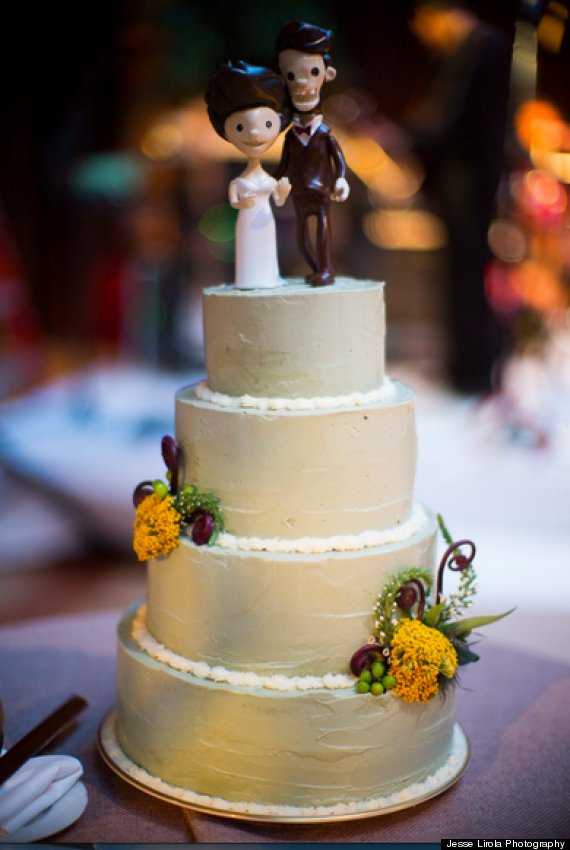 All photos courtesy Jesse Lirola Photography.
Little Goat Bread is located at 820 W. Randolph St. in Chicago.
ALSO ON HUFFPOST:
PHOTO GALLERIES
9 Showstopping Wedding Cakes