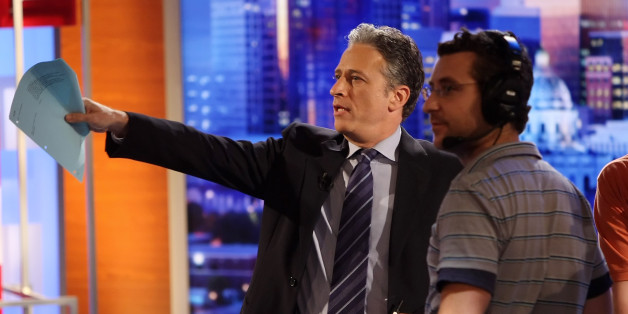 "The Daily Show" is undergoing a bit of a shakeup. Longtime showrunner Rory Albanese is leaving to work in the world of sitcoms, Deadline reports.
Albanese signed a script development deal with Warner Bros. TV and already has a script sold to CBS. His last day is Thursday, Oct. 10. "The Daily Show" will likely promote a new showrunner from within, according to Deadline.
The standup comic took to social media to say goodbye.
2 days until retirement...
Isn't this when I get sent on a dangerous assignment with a rookie and don't make it back?
50 Reasons To Love Jon Stewart
SUBSCRIBE AND FOLLOW
Get top stories and blog posts emailed to me each day. Newsletters may offer personalized content or advertisements.
Learn more