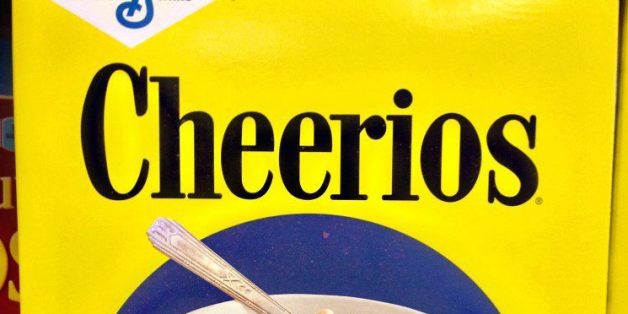 Would you like your cereal with a side of fat-shaming this morning?
You're in luck.
Twitter user @DrJaneChi shared the copy she spotted on a box of Cheerios:
So this fucked up shit is on my cereal box. (TW fatshaming) pic.twitter.com/ilfiR1kgK6
— Jane Doe, MD (@DrJaneChi) October 10, 2013
Because a healthy breakfast cereal should definitely be encouraging women to lose weight and diminish themselves. What a perfect start to any day.