You Won't Believe How Much These Fashion Editors Spend On Their Outfits (VIDEO)
To be a fashion editor, one must have excellent taste -- but does that mean expensive taste? For Anna Dello Russo and Giovanna Battaglia, definitely. In a new video for Moda Operandi, Dello Russo, an editor for Vogue Japan, quips:
Anna: "To me, I have to look expensive. I need a kind of fifty..."

Giovanna: "$50,000!"

Anna: "$50,000 each outfit a day."
Anna claims they were only kidding, but we decided to put this to the test by choosing two outfits the fashion editors have recently worn and tallying up the approximate cost.* Keep in mind that these numbers don't include the pricey hair and makeup products undoubtedly used along with any outerwear they may or may not have sported throughout the day. Here's just one example:
Giovanna Battaglia, editor of L'Uomo Vogue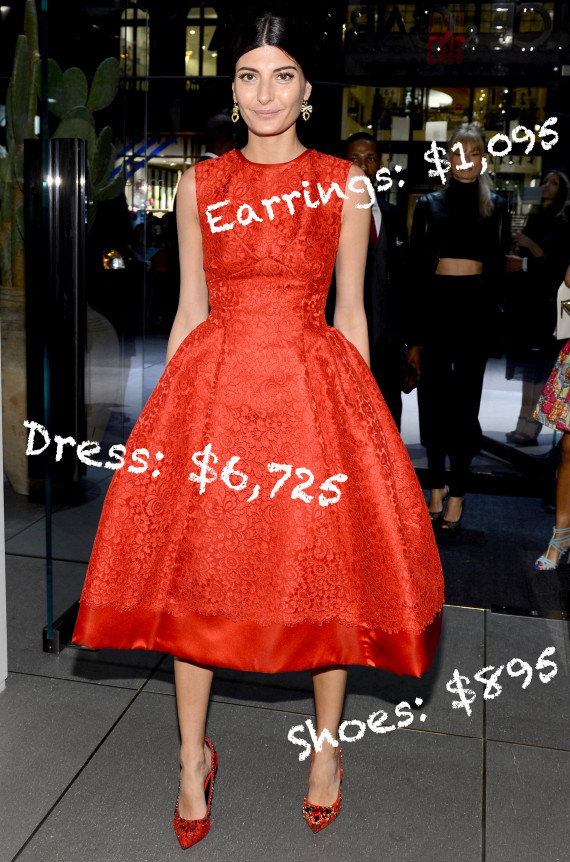 Total cost of dress, shoes and earrings: $8,715
Anna Dello Russo, editor-at-large for Vogue Japan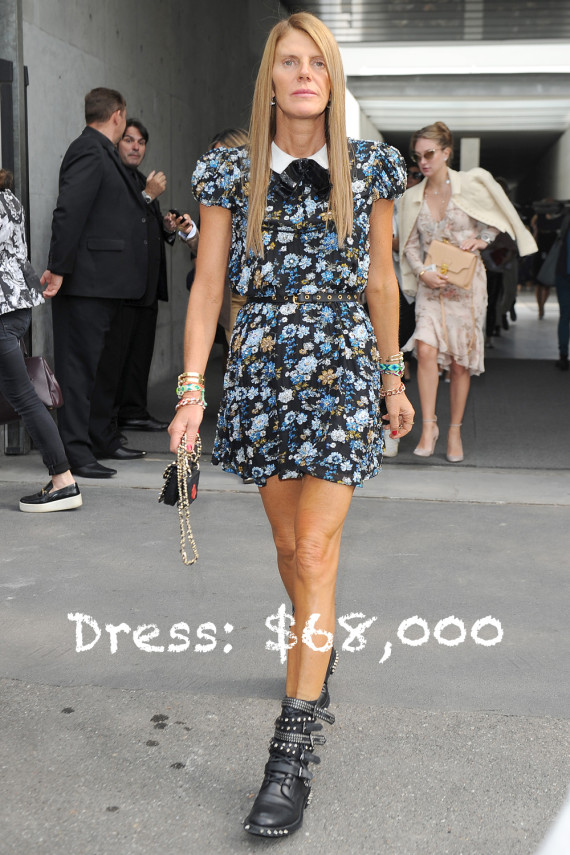 Total cost of dress: $68,000
Enough said.
*We found comparable items by the same or similarly-priced designers to approximate the cost. These numbers are estimates and in no way 100 percent accurate.
More fashionistas on the streets:
Fashion Week Street Style
New York Fashion Week is a time to see what trends are ahead for the upcoming season, but just as important are the street style photos of fashionistas going to the shows. In this segment's carbon copy, we loved Annie Georgia Greenberg's look so much we made a carbon copy of her look.
Want more? Be sure to check out HuffPost Style on Twitter, Facebook, Tumblr, Pinterest and Instagram at @HuffPostStyle.