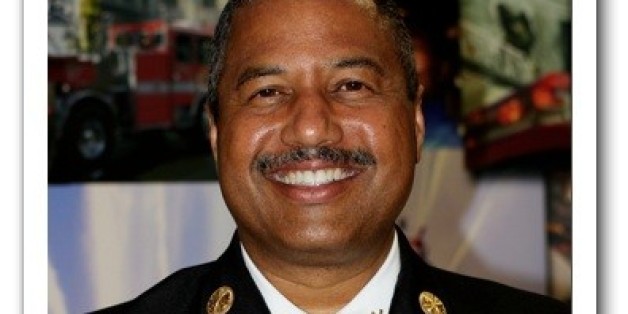 Los Angeles Fire Department chief Brian Cummings has been asked by Mayor Eric Garcetti to step down, according to a city source.
Cummings spoke with the mayor's office on Wednesday, according to the source, who was not authorized to speak publicly on the matter.
Calls to the LAFD were not returned Wednesday night or Thursday morning.
The mayor's office issued a statement later this morning confirming that Cummings will retire from the department in February and that Garcetti has named James Featherstone as acting chief as of Nov. 1. Featherstone is a former LAPD captain and the head of the city's Emergency Management Department, and will return there after a permanent fire chief is hired.
"I thank Chief Cummings for his service to Los Angeles," Garcetti said in a written statement. "My agenda for the Fire Department is focused on reducing response times, improving technology, to make sure we're prepared for every emergency."
Cummings' departure is not unexpected. As part of his overhaul of City Hall, the mayor asked all department heads to re-apply for their jobs. Last week, the Port of Los Angeles head Geraldine Knatz announced her retirement. Garcetti has dodged reporters' questions about the fire chief all week.
LAFD officials were criticized last year for releasing misleading emergency response times. The data was used by the City Council during budget cuts.
Cummings joined the LAFD in 1980 and was appointed to the top position in 2011. He earned more than $280,000, according to most recent data available from City Controller Ron Galperin's office. ___
ALSO ON HUFFPOST:
PHOTO GALLERIES
Eric Garcetti 101