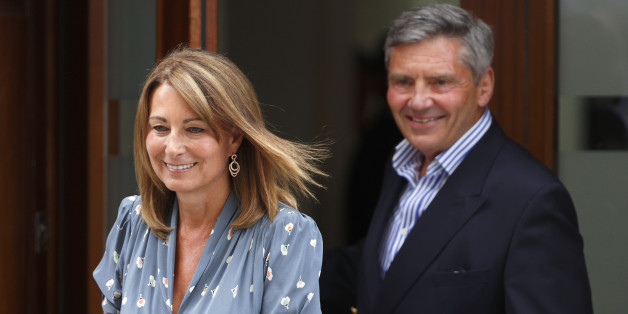 "Sandringham barely has room for the whole family when everyone is in attendance so there are practical reasons to consider too," Arbiter said. "Also, bear in mind Camilla's own children aren't invited for actual Christmas so why would the Middletons be?" [Ed. note: No room at Sandringham? It's basically a castle.]
"But it's certainly possible," notes Arbiter, "that the Middletons may be invited to Sandringham the week between Christmas and New Year."
Good thing, because we bet Carole Middleton would be mighty upset to spend the whole holiday season without her new grandson, Prince George. Following predictions that "Carole Middleton will rule the roost grandparent-wise," her involvement with Kate and Georgie has been significant. We can't imagine Carole letting the holiday go by without some quality Georgie time.
What a royal Christmas looks like:
Christmas 2011 at Sandringham
SUBSCRIBE AND FOLLOW
Get top stories and blog posts emailed to me each day. Newsletters may offer personalized content or advertisements.
Learn more