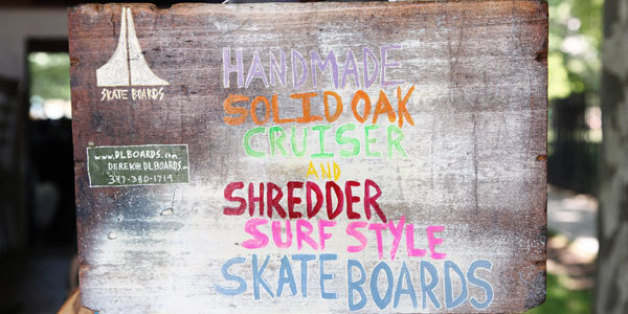 It's been called the "Etsy Economy": the growing number of artisans and craftspeople who support themselves via Internet storefronts. From handmade kids' costumes to personalized jewelry to custom cutting boards, online artisan marketplaces are allowing old-fashioned craftsmanship to flourish.
In a 2012 Aspen Ideas Festival speech, Apple engineer Matthew Crowley said that this new way of doing business might form another segment of the American economy. "Thanks to the Internet, for the first time since the Industrial Revolution, a person can make a decent living by just making one product extremely well," he said.
By knowing a product's "story" -- "where it came from, who made it, and why it was made that way" -- Crowley said, we'll come to respect and care more for the things we own.
Crowley isn't alone in his enthusiasm for an artisan resurgence. The "maker" movement -- a broad term for the artisan movement that encourages making and using your own products, including technological ones -- has received endorsements from those as diverse as science fiction author Cory Doctorow and White House innovation adviser Tom Kalil.
But for all the hype, who are these new craftsmen -- and women? And what, with help of Internet storefronts, are they making a living making?
The Huffington Post presents profiles of some emerging artisans below.
PHOTO GALLERIES
Meet The Artisans
Correction: An earlier version of this story identified Mr. Crowley as an Apple designer. Mr. Crowley is an Apple engineer.