During World War II, the influx of women taking on jobs traditionally held by men presented a unique problem: How does one keep a lady safe while she's, say, riveting her way to freedom? The answer apparently was in the form of a plastic bra.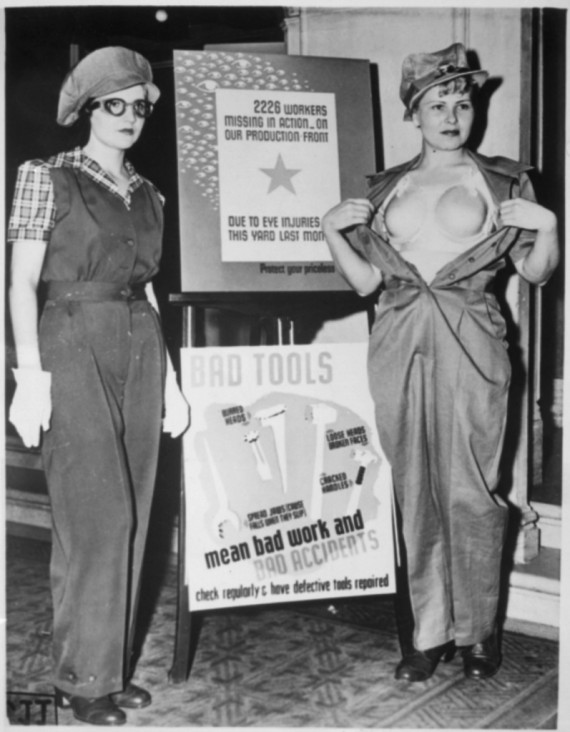 Flickr photo via The U.S. National Archives
Dubbed the "Saf-T-Bra" (and helpfully demonstrated by a not-shy war worker in this photo, circa 1943), the plastic molded domes were thought to reduce the risk of occupational hazards. However, if you consider horrible localized sweat in the boob area a hazard, this bra can't help you. Our main question is... why not just wear a vest?
For those of you who are planning some really intense DIY or just value protection more than things like comfort or support, you can always invest in the more modern version, typically used by fencers."
Other peculiar products whose existences we question:
Want more? Be sure to check out HuffPost Style on Twitter, Facebook, Tumblr, Pinterest and Instagram at @HuffPostStyle.
SUBSCRIBE TO & FOLLOW IN(FORMATION)
The reality of being a woman — by the numbers. Learn more