Gray hairs and thinning locks are two of the most tell-tale signs that your hair is getting older. However, there are at least five other indicators that we often ignore or simply associate with bad haircare habits.
In the video above, NewBeauty editor Anna Jimenez breaks down the seven most common signs of aging hair. The main issue? As you age, your scalp produces less natural oils which are essential to maintaining moisture. This leads to....
Dry hair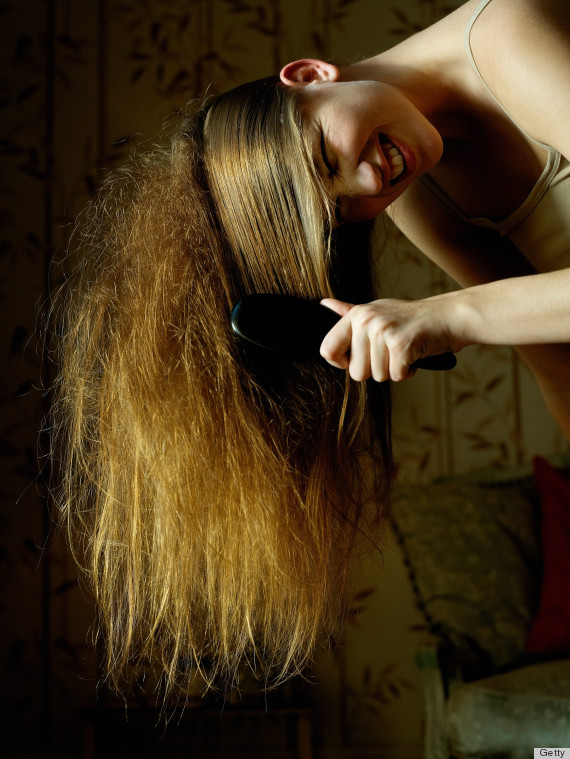 Breakage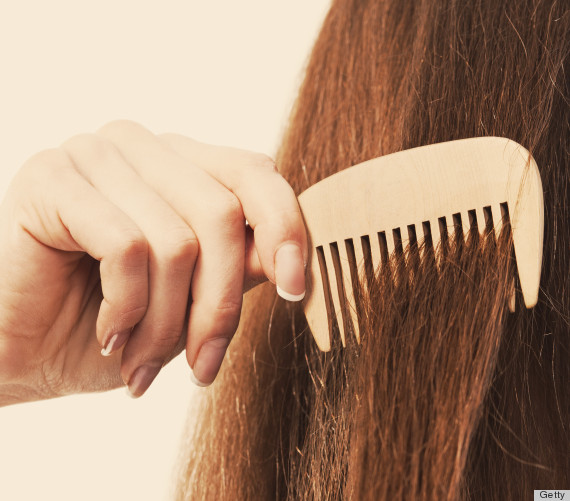 Split ends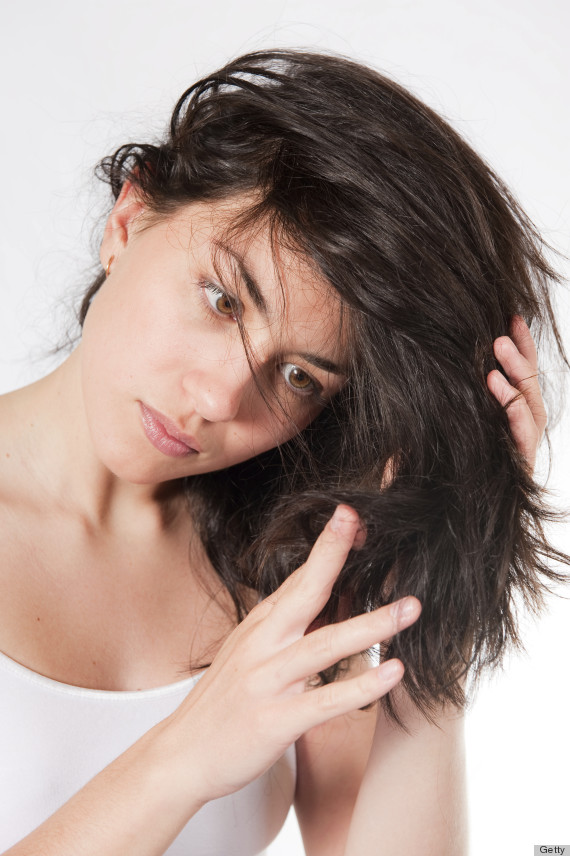 Frizz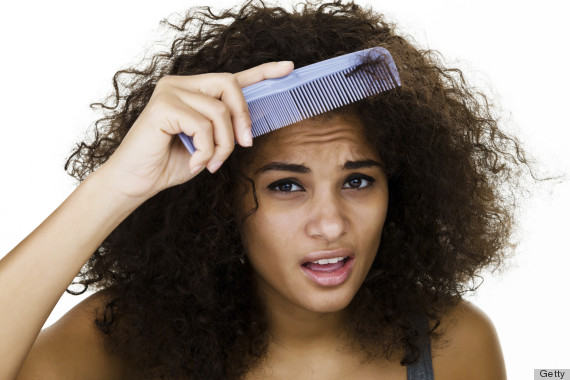 These four warning signs are heightened when strands begin to shrink and produce less pigment, resulting in...
Dull hair color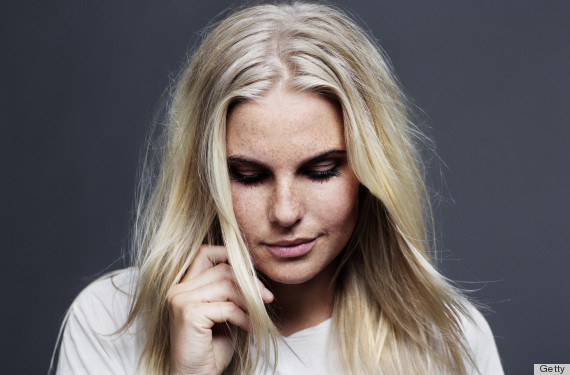 Grays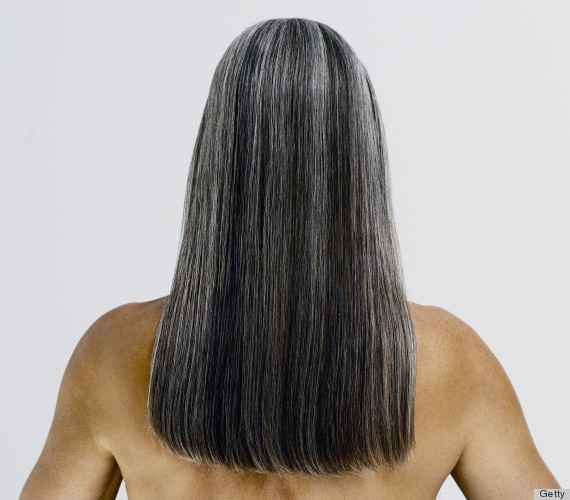 Thinning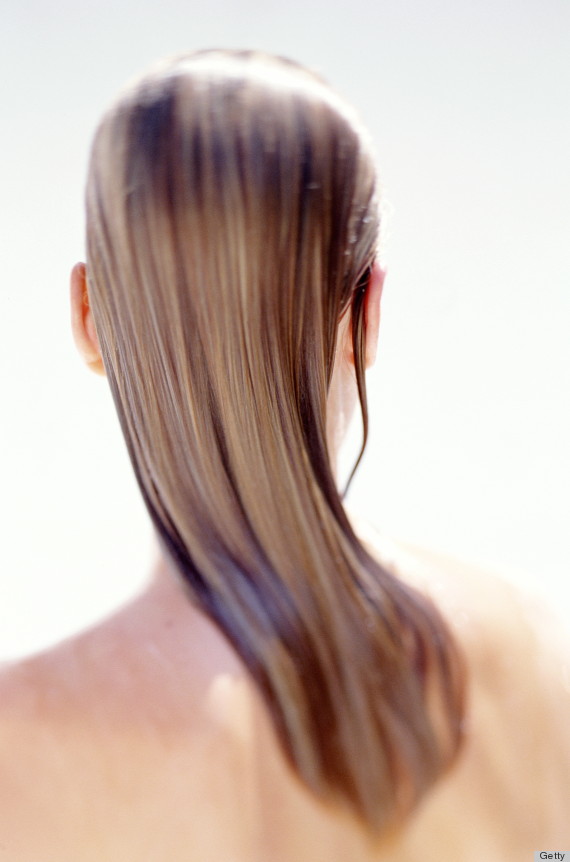 Watch the video above to find out more about how the health of your scalp changes as you age, as well as product recommendations to achieve youthful-looking locks.
Want healthier hair? Try changing your diet:

Loading Slideshow
Walnuts

Nuts are great for fighting hair loss, Ellery says. "They have oils which contribute to the elastin in your hair [and] contributes to the growth. If you don't have enough oils in the body your hair will snap." But don't overdo it, she advises. "It will make your hair lank."

Spinach

Iron deficiency is the second cause of hair loss, and the easiest to treat, according to Dr. Mickey Barber, of the age management institute Cenegics Carolinas. Spinach is rich in minerals and vitamins -- iron, beta carotene, folate and vitamin C -- which "keep<a href="http://www.webmd.com/beauty/hair-styling/top-10-foods-for-healthy-hair?page=2" target="_blank"> hair follicles healthy </a>and scalp oils circulating," according to WebMD.

Halibut

Foods rich with magnesium help with hair growth, explains Ellery. A <a href="http://voices.yahoo.com/how-calcium-magnesium-imbalance-contribute-to-2725483.html" target="_blank">lack of magnesium can cause hair loss</a>. Halibut (and other types of fish) are rich in the mineral.

Carrots

Carrots are rich in beta carotene, which the body turns into vitamin A. When it comes to your hair, <a href="http://www.webmd.com/beauty/hair-styling/top-10-foods-for-healthy-hair?page=2" target="_blank">vitamin A helps produce scalp-sustaining oils</a>, according to WebMD.

Bok Choy

Dermatologists treating hair loss look at your ferritin levels, which detect if your body has a good level of iron and the health of your hair, explains women's hair restoration expert Lucinda Ellery. Help get those ferritin levels up by eating bok choy, which is rich in iron.

Greek Yogurt

A lot of at-home hair mask recipes have greek yogurt in them for a reason. The perennial health food favorite greek yogurt can also help with your hair -- low-fat versions have vitamin B5 and vitamin D which are linked to hair and follicle health, according to WebMD.

Eggs

<a href="http://www.fitday.com/fitness-articles/nutrition/vitamins-minerals/5-foods-rich-in-vitamin-d.html#b" target="_blank">Vitamin D </a>is great for your hair, says Ellery. Eggs -- the whole egg mind you -- are a good source for this vitamin.
Want more HuffPost Style beauty content? Check us out on Twitter, Facebook, Tumblr, Pinterest and Instagram. (For everything else check out our main HuffPost Style Twitter, Tumblr, Pinterest and Instagram @HuffPostStyle.)
---
Do you have a beauty story idea or tip? Email us at beautytips@huffingtonpost.com. (PR pitches sent to this address will be ignored.)
Shop This Page