Amateur foodies take note: If you want an apartment with an awesome kitchen, you'll pretty much have to live in a city. That's what Apartment Guide found when it looked at listing data to find the areas with the best kitchen amenities. Chicago topped the list, with San Antonio coming in at a surprising second place. New York City, which we assumed would claim the number one spot (judging solely by the number of food bloggers we know), was in the middle of the pack in fifth place. Guess most NYC dwellers are fine with takeout.
Check out the infographic below for the rest of the top 10, then let us know if you agree or disagree with the findings.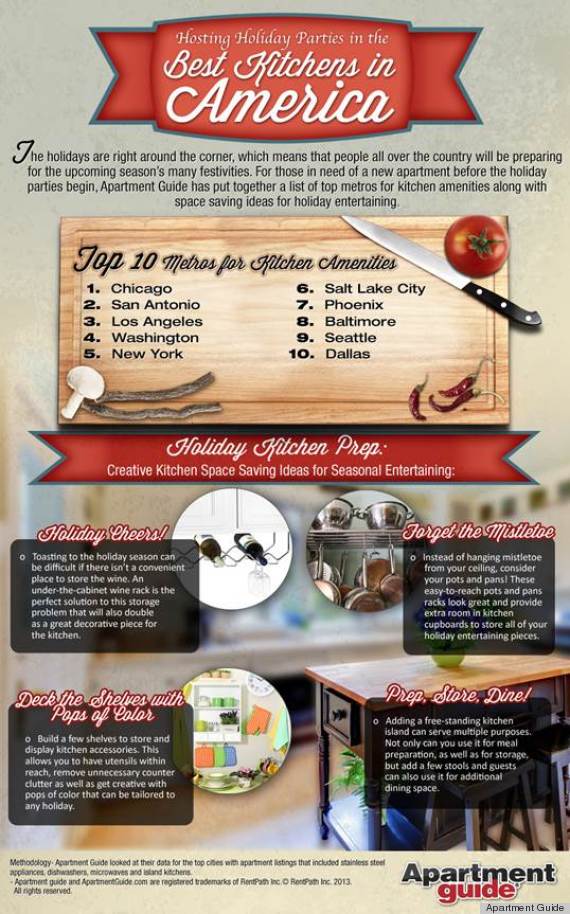 Meanwhile, celebs continue to raise the bar on gorgeous kitchen design, even though they probably rarely use that room.
PHOTO GALLERIES
Celebrity Kitchens