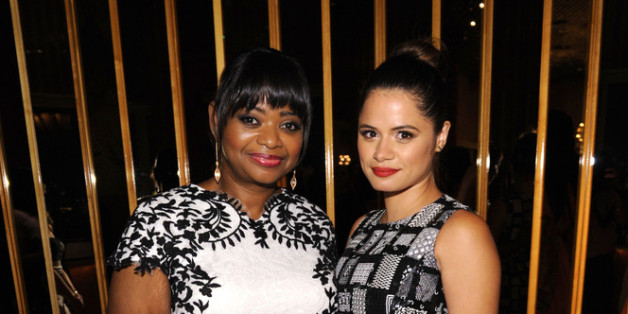 Two of the best supporting actress performances this year were given by Octavia Spencer and Melonie Diaz in "Fruitvale Station," but a typographical error on that film's awards screener has the stars listed in another category.
According to Hollywood Reporter awards blogger Scott Feinberg, the initial "Fruitvale Station" DVD package sent to Academy Awards voters included a push to consider both Spencer and Diaz for Best Actress and not Best Supporting Actress. The error was quickly corrected with an email from The Weinstein Company noting the mistake.
It's doubtful that either actress will be affected by this minor misstep -- official Oscar voting, it should be noted, doesn't begin until Dec. 27 -- but the mere fact that the mistake became news at all shows how aggressive this year's awards race is already. "This is the most competitive [Oscar] season I've ever seen," TWC president Harvey Weinstein said at the Zurich International Film Festival after moving the studio's "Grace of Monaco" out of the awards corridor and into 2014. "And if you aren't ready, don't get in it."
Spencer and Diaz are among the few contenders for Best Supporting Actress. Most Oscar prognosticators expect the race to also include Oprah Winfrey ("Lee Daniels' The Butler"), Lupita Nyong'o ("12 Years A Slave"), June Squibb ("Nebraska"), Julia Roberts ("August: Osage County"), Jennifer Lawrence ("American Hustle"), Margo Martindale ("August: Osage County") and Sally Hawkins ("Blue Jasmine"), among others.
For more on the "Fruitvale Station" DVD typo, and The Weinstein Company's response, head to THR.
[via THR]
PHOTO GALLERIES
Celebrity News & Photos