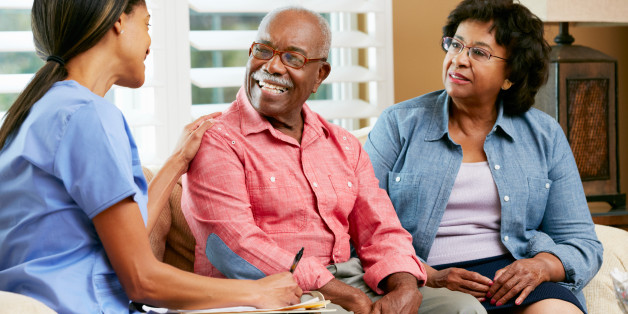 Social and spiritual support really do matter when it comes to surviving disease, research suggests.
Heart disease patients who receive psychological support are less likely to die from their disease or return to the hospital, according to a new review of studies presented at the annual meeting of the Acute Cardiovascular Care Association of the European Society of Cardiology.
"The nurses on our coronary care unit observed that patients were less likely to have another heart attack, die, or return to [the] hospital when we talked to them about their treatment, played music for them or helped religious patients to say prayers," study researcher Zoi Aggelopoulou, a nurse from Athens, Greece, said in a statement. "It made us think that coronary heart disease is not just physical but also has a psychological component."
For the review, researchers looked at nine previously conducted randomized-controlled trials that examined the effects of psychological interventions, when combined with regular rehabilitation, on coronary heart disease patients. They found that deaths and cardiovascular events decreased 55 percent after two years when these psychological interventions were employed.
"The results of our study strengthen the evidence that psychological factors have a big role to play in heart disease," Aggelopoulou said in the statement. "Not only do they impact on the risk of having a heart attack, but they also affect the future outlook of a patient who has had a cardiovascular event. This validates our view that cardiovascular disease is not just a physical disease but also has a substantial psychological component."
Indeed, past studies have linked a good mental state with heart health. Everyday Health reported on a study in the journal Medical Hypotheses showing that adding a mind-body yoga practice for stress management to standard treatment helped patients with atrial fibrillation.
ALSO ON HUFFPOST:
PHOTO GALLERIES
10 Heart-Healthy Foods