Want to auto-append "PRAISE JESUS" to all your Facebook status updates? How about auto-upload all your naked selfles to your profile? No? Then better change your Facebook Privacy Settings -- fast.
That's the premise of the new game "Realistic Facebook Security Simulator," created by UK-based website Us v. Th3m. The game generates increasingly surreal supposed Facebook privacy settings -- which players must check, uncheck, opt into or opt out of before a timer ticks down.
Like Us v. Th3m's more famous game "You Can't Do Simple Maths Under Pressure," the "Realistic Facebook Security Simulator" makes good use of the clock -- putting pressure on players to quickly change their settings before their lives are ruined by tagged double chins or suspiciously well-notified burglars.
Be warned: The ever-ticking timer and the deceptively Facebook-like interface can cause surprisingly real panic while playing.
Check out some screen grabs of Us v. Th3m's new game below, and try it out here.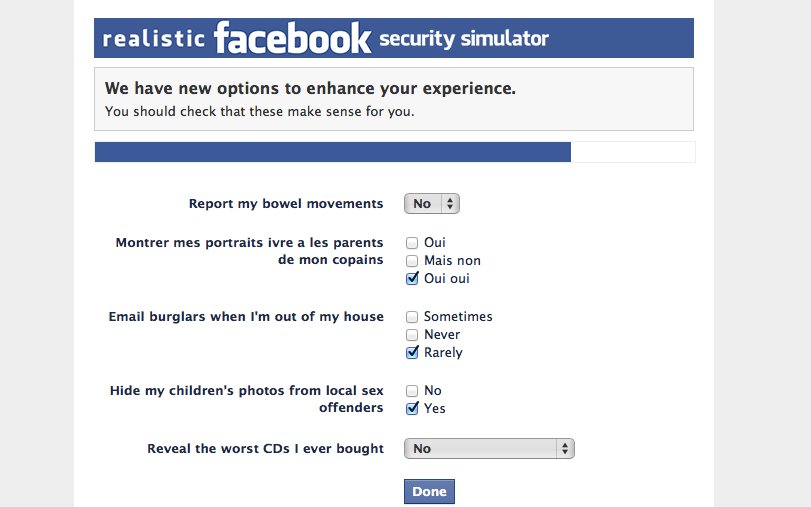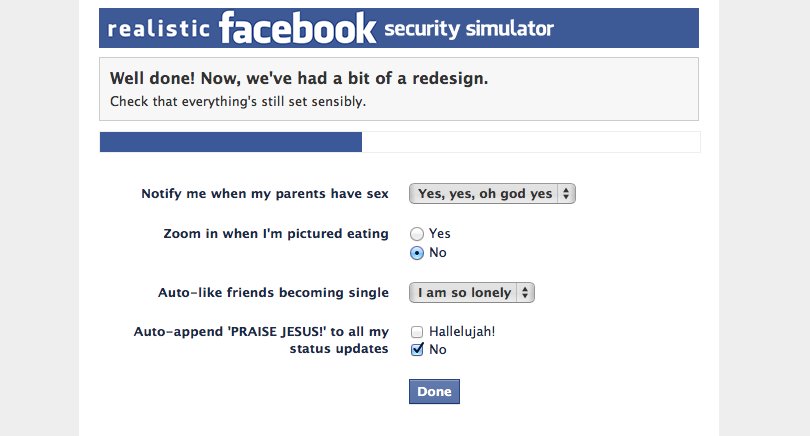 When you lose, this GIF appears: