While the lights were out at Comerica Park on Tuesday afternoon, Tigers manager Jim Leyland apparently decided to light up a cigarette. FOX Sports reporter Erin Andrews let viewers of Game 3 of the American League Championship Series know that he fit in a quick smoke during the 17-minute delay.
[Vine via
The Big Lead
]
Andrew mistakenly referred to the 68-year-old skipper as "Joe" but corrected herself.
Ya...corrected myself on air..joe buck, joe west..it happens RT @kylejot81: @ErinAndrews called Jimmy Leyland 'Joe Leyland'... Smh

— Erin Andrews (@ErinAndrews) October 15, 2013
For those disappointed they didn't catch a glimpse of Leyland puffing away, here is an image of him enjoying a cigarette earlier this season.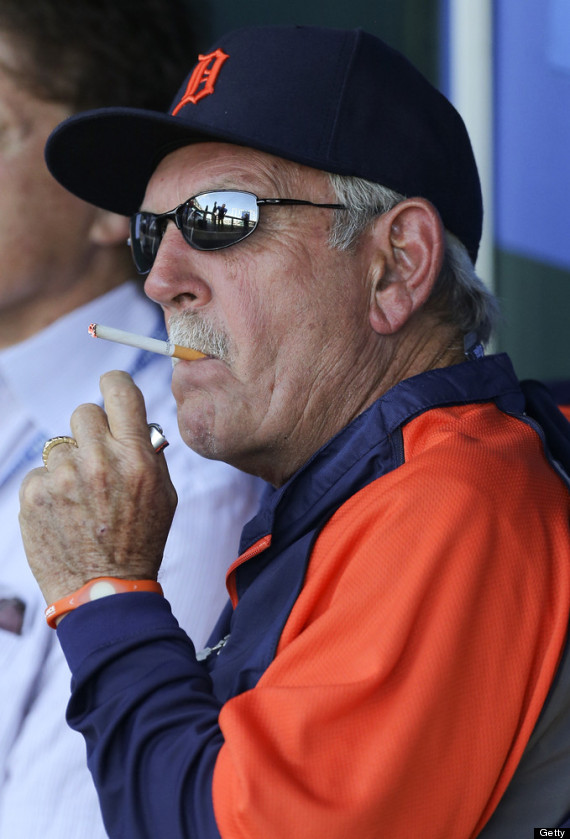 According to the Getty Images caption, this photograph was taken by Ed Zurga during batting practice on June 11, 2013 before the Tigers played against the Royals at Kauffman Stadium on June 11, 2013 in Kansas City, Missouri.