Kim Kardashian's gigantic engagement ring from ex-husband Kris Humphries has been sold at an auction.
Us Weekly confirmed that Kardashian's 20-carat ring sold at a Christie's auction on Tuesday for a whopping $620,000 to an anonymous buyer. Bidding started at $200,000. With the auction house's markup, the total price will come to $749,000 for the bauble once worn by the reality starlet.
News of the auction first surfaced in September. Christie's listed it as the "Property of a Gentleman" and estimated it could sell for up to $500,000. It was later revealed to be the property of the Boston Celtics player.
"The ring is indeed Kris' property that he received through his marriage dissolution," Humpries' rep said in a statement to E! News at the time. "He has long-since moved on and is very much looking forward to a successful auction at Christie's on Tuesday, and of course to returning to the court this upcoming NBA season as a Boston Celtic."
A portion of the proceeds from the auction will be donated to charity, Forbes reported.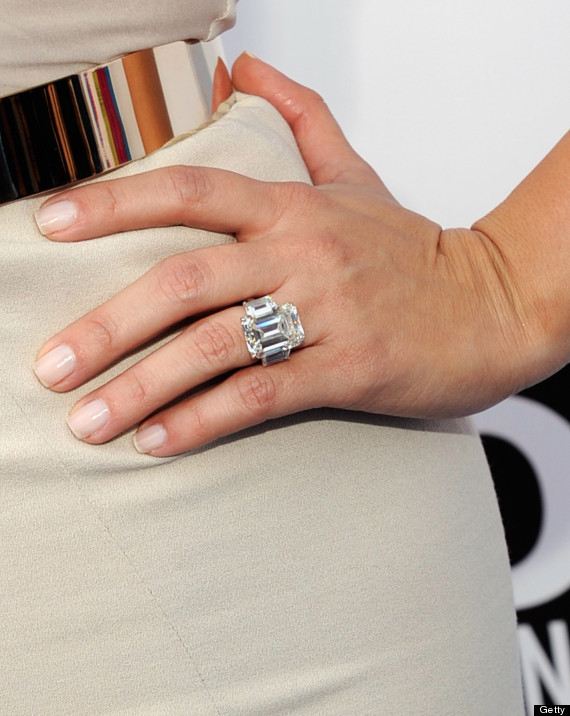 SUBSCRIBE TO & FOLLOW ENTERTAINMENT
Get top stories and blog posts emailed to me each day. Newsletters may offer personalized content or advertisements. Learn more